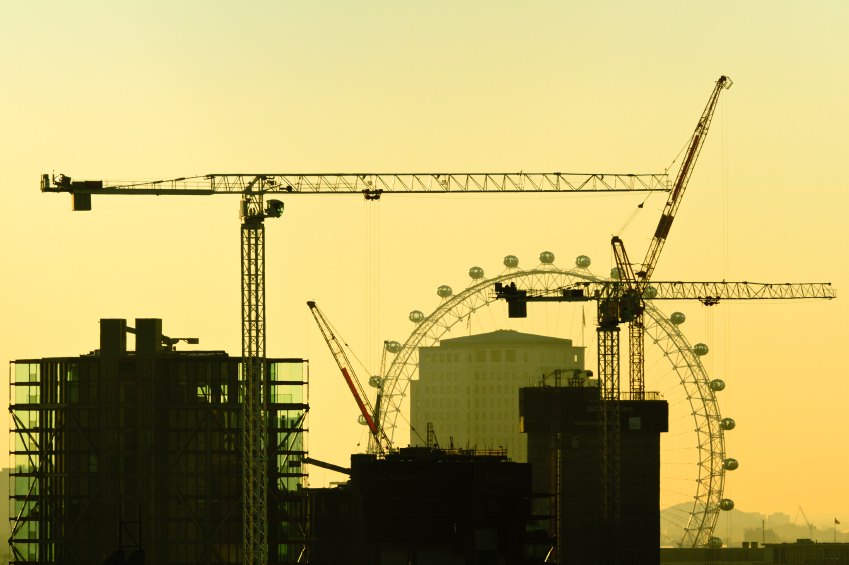 A new MCA Think Tank report published 19th September 2013 welcomes the government's current focus on infrastructure, but urges it to do more to close the UK's infrastructure gap.[1] It calls for clear thinking about what infrastructure is for and better use of the UK's world-class infrastructure expertise. It also argues that a powerful independent Office for Infrastructure to advise and guide government on infrastructure policy and priorities is an idea whose time has come.
The Think Tank gathered the views and insights of many of the UK's leading infrastructure experts and firms. It hosted an expert roundtable, attended by Paul Skinner, Chairman of Infrastructure UK, the Treasury body in charge of UK infrastructure. The Think Tank distilled these expert insights into its report, Building Blocks: How Britain Can Get Infrastructure Right.[2]
The report makes 21 recommendations to achieve better infrastructure planning, funding and delivery. It also shows where infrastructure advisory experts already provide world-class support to initiatives like the Olympics and Crossrail, and how government and industry can make better use of them.
Key recommendations include:
Better Planning – A new independent Office for Infrastructure should be established.
Infrastructure is not an end in itself. It is an enabler of growth. Government should define what infrastructure is for first, then determine what projects to back. It should focus on projects likely to reap the greatest benefits, using experts to investigate and determine those benefits. This approach would bring clear principles to otherwise contentious matters like the future of UK airports. It would help government produce better infrastructure business cases. Currently, government struggles to win public support for major projects, like HS2, because it doesn't focus early and clearly enough on outcomes: what infrastructure changes for the better in the real world. Public bodies sometimes spend money late in the day on experts who help refocus or rescue badly designed projects. By getting these experts in at the outset, including specialist infrastructure consultants, government would save money and promote infrastructure success.
Better Funding – The Treasury Guarantees Scheme to support investors should be extended. Government should also make clear what the funding model is for each project in the National Infrastructure Plan.
Private investment is needed to close the UK's infrastructure gap. But investors are not coming forward in the required numbers. They need clarity and certainty. This clarity should include how long-term service revenues from assets – and thus investor returns – will be generated. If those revenues are likely to depend on public spending, Government should make clear what it will fund – and what it will not. Crossrail has succeeded to date because of exactly this sort of clarity. Infrastructure experts can also help government's ambition to get more pension funding into infrastructure by advising funds, who may be new to this terrain, on how to target their investments.
Better Delivery – To help reduce tensions and delays in the planning system, communities affected by infrastructure projects should get a greater share of the benefits, including a larger slice of business rate income.
There should be specific, designated delivery structures for major infrastructure projects within departments, agencies and local authorities. They should be appropriately resourced. The Olympics and Crossrail show the benefits of these sorts of structures, where experts are specifically recruited and rewarded to deliver projects. The model should be extended to the devising and commissioning of projects, to avoid errors in project design that are expensive to eradicate.
Paul Connolly, Director of the MCA Think Tank said: "By focusing clearly on what infrastructure is for, Government can prioritise the projects it backs. New build will be needed. A shift of just 1% in government's revenue spend towards new investment will realise £70bn extra for new projects over 10 years. But getting the best from existing infrastructure also matters. 1% more output from Government's existing assets each year over the same period would be equivalent to £30bn of new investment. Taken together, these measures would double the Government's investment programme."
Turning the UK into a hub for infrastructure innovation
The MCA report also notes that the UK is home to some of the best infrastructure capability in the world, from renowned architects, engineers and builders, to infrastructure advisers. These consultants help marshal project finance, develop business cases and manage complex programmes. They pull together the very dispersed and complex value-chains required to deliver infrastructure projects. The Government's growth strategy has singled out the importance of infrastructure, but it has also identified professional services as a growth industry. The report therefore argues that government should trumpet the value infrastructure advisers can bring to big projects, both domestically and as a major export.
Alan Leaman, Chief Executive of the MCA, said, "Many of our members were central to the success of the Olympic infrastructure. They are at the heart of big projects like Crossrail. Our report highlights many other projects where they added value. Using our experts early to plan projects, rather than late to rescue them, is the best – and cheapest – way to employ them. Government should recognise the value infrastructure consultants bring. They are often the glue that holds complex projects together."
-ENDS-
For more information, please contact:
Kevin Maxwell/David Pippett
DWP Public Relations Ltd.
Kevin Mobile: 07985 351797
David Mobile : 07899 798197
About the report
MCA member firms which contributed to the analysis and recommendations in this MCA Think Tank report included Accenture, AECOM, Arup, BDO, Boxwood, Concerto, Deloitte, EC Harris, EY, KPMG, LCP Consulting and Mott Macdonald.
The Management Consultancies Association (MCA)
The MCA is the representative body for management consultancy firms in the UK. Its mission is to promote the value of management consultancy for the economy and society as a whole. The MCA's member companies comprise around 60 per cent of the UK consulting industry, employ around 30,000 consultants and work with over 90 of the top FTSE 100 companies and almost all parts of the public sector. The UK consulting industry is amongst the best in the world and a vital part of the business landscape.
Compliance with the MCA's tough entry criteria and rigorous Code of Practice means that MCA member companies are widely acknowledged to provide high quality services to their clients.
---
[1] Delivering 21st Century Infrastructure for Britain, Policy Exchange, 2009 found that £500bn is required to bring the UK up to the highest standards.
[2] The Review findings reflect the view of the Think Tank, not those of Paul Skinner or IUK.