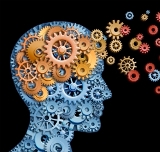 The MCA regularly polls its member companies on the performance of the consulting industry and its prospects. Here's a glimpse into the findings of the latest MCA Industry Insight Centre report.
1) Business confidence has improved – amongst consultants as well
The latest MCA Half-Year survey on the performance of the UK consulting industry reports a significant increase in business optimism compared with a year ago.
In mid-2012, there were widespread fears of another dip in economic activity and an assumption that the UK was facing further stagnation at best. The situation today is very different. Nearly two thirds of firms in our sample reported that market conditions were good or above average for their firms, a significant jump in just twelve months.
2) The digital economy is creating new demands, and new ways of working
Many MCA member firms have identified the demands of a more digital economy as a key area for future growth in consulting. Indeed, a significant number report that they are expanding their capabilities in this area – as well as looking out for the specialist consultancies who are entering this marketplace.
The impact of digital technologies is being felt across almost all business needs. In part clients want to take advantage of digital opportunities to reach new markets and engage with their customers.
A recent article
argues that management consultancies are competing increasingly with marketing agencies.
But this revolution is affecting the entire range of consulting activities. We expect to see major investments in this area over the next few years. Look out for the MCA Think Tank's own forthcoming work on this topic.
And this will inevitably change the way that consultancies organise themselves, their work and their teams.
3) UK consulting is an export industry – and that's not going to change
One feature of recent years has been the ability of UK-based consulting firms to grow their work overseas. Few management consultancies are now exclusive to the UK.
The Government has recently started to recognise this and to understand the potential for growth in this area. The Department for Business, Innovation and Skills has identified professional services as a key area for exports, and we expect it to play an important part in the drive to re-balance our economy.
In the early years following the financial crisis, most firms saw overseas growth as an appropriate hedge against low growth in the UK. Now the case is more direct and optimistic. UK consulting has a positive story to tell and is in demand all around the globe.
4) Consultancy is likely to grow in the public sector – and the Government needs to explain why
Consulting fee income from the public sector grew in 2012 after two years of dramatic falls. While cautious about further growth in central and local government, consultancies anticipate some further increases, particularly in the health sector.
With rigorous controls in place, and a new Framework (ConsultancyONE) to ensure good practice and value for taxpayers, public sector decision-makers can't argue that this increase is not deliberate. It plainly answers a need – whether it is to improve public services, deliver savings and efficiencies or provide assurance that good processes are in place. With a general election coming into view, the focus of ministers and civil servants alike is on getting things done. That involves drawing on the skills and insights of external consultancies. Government should now start explaining its approach and demonstrating the value that it gains from this involvement.
5) We expect growth to pick up in 2014, but consultancies must continue to offer value
Around three quarters of MCA member firms are expecting to grow their consultant numbers in 2013 and member firms also anticipate higher rates of economic growth in 2014. But, having bucked previous trends by growing themselves in very tough market conditions, there is no complacency about the future for the industry. Yes, almost all firms expect to grow in 2014; but there are also concerns about the pressures on prices and costs. The consultancies who do well will be those who demonstrate a strong commitment to delivering value for their clients, and who have adapted themselves to the changed nature of today's market.