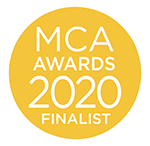 Ben is a Consultant at BearingPoint, working within the Digital & Strategy team. During his time at BearingPoint Ben has consistently added value to each and every project he has been engaged with, adding his own take on consulting with a twist of the creative.  
Ben has a unique take on consulting, viewing creativity as the enabler to successful project delivery, whether that is interpreting his findings and presenting results, or when designing processes – demonstrating how creativity compliments, rather than competes, with the quantitative analysis consultants undertake each day.  
This unique approach to consulting has resulted in Ben having an outsized impact on projects and delivering new insights to clients. On a recent project for a large telecommunications firm, Ben embarked on footprint optimisation, adding his personal approach, Ben prepared over sixty graphs, maps and charts to demonstrate patterns in behaviour and performance, whilst humanising his analytics in his creative way.  
On Ben's most recent project, he worked exclusively with the executive team of the firm, where he had an immediate impact, leading BearingPoint to be requested for the successive project stages. Ben's manager was informed that the firm were only interested in the extension if he were part of the team – a testament to Ben's impact!