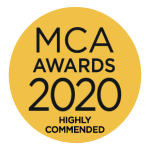 Laila is a senior manager in Monitor Deloitte's Digital Strategy and Innovation practice. She joined Deloitte less than three years ago from a tech start-up and previous roles in the non-profit sector.  
Laila has significantly grown Deloitte's public sector digital strategy and innovation work – delivering direct impact to its clients and creating impact for society at large. Her work has helped one government department to obtain a budget increase of 29% in the spending review to support transformation. In another client her work refocused their smart city investment, saving them expenditure and increasing focus on social value outcomes. 
She is disrupting how Deloitte delivers strategy and innovation services to the Government & Public sector. Ultimately she is helping UK public services focus their digital transformation where it matters most to citizens and stakeholders. 
Laila is committed to driving societal impact as part of her engagements, and supporting Deloitte to do the same. She has established a public sector and purpose community, which brings together like-minded individuals to grow their skills and drive social impact. She has also been a key part of the wider Deloitte Purpose team, working to embed the UN Sustainable Development Goals as a key framework to articulate and drive both clients' and the firm's impact. 
View the Deloitte profile in the MCA Members Directory.