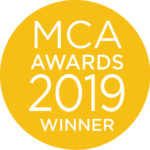 Innovation Consultant of the Year Winner 2019
Edem, a strategy and transformation Managing Consultant, advises clients in the Infrastructure, Utilities and Energy sectors.
He's a consultant who has consistently stepped above Curzon's and his clients' expectations, starting with an intelligent approach to the strategy phase to taking effective and confident ownership of programme direction, delivering assurance and top-level client relationships and with the humility to reach for help from Partners at important points in the journey.
He most recently supported Anglian Water with developing disruptive technologies that transform the water industry's value chain in the provision of infrastructure for property developments.
Edem led the engagement, which has won awards and achieved a number of industry-firsts based on its innovative technology and approach. It has provided Anglian with the capability to realise significant benefits:
c.£32m (9.2%) in capital delivery savings to be delivered over the next five years
15% in operational efficiency to be delivered over the next two years
A higher customer satisfaction score resulting in performance payment incentive rewards of c.£2m a year
He managed the client relationship and the partnership with the client's digital partner, Cognizant. The role he carved was pivotal to managing scope, schedule, quality and commercial risk for all parties. Feedback from both client and Partners shows that Edem is redefining the role that consultancies play in digital transformation projects.
Edem deploys real maturity in recognising and leveraging the value of his client work though producing thought leadership. His insights on the water sector were recently published in The Times, by Raconteur.