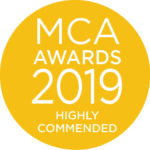 Innovation Consultant of the Year Highly Commended 2019
From a young age, I have witnessed how illness can impact your life. While my first instinct as a child was to find the treatment which could save my brother, I grew to understand improving health was also about how to improve someone life in every aspects and make it easier.  
As I started working on Pricing and Market access for Life Sciences companies, I quickly realised that the equation was different: a drug price is set based on its clinical efficacy and safety. This is how I started to be passionate about changing the paradigm and think about new ways to pay for medicine, by shifting value from clinical trial only to what impacts people care the most.  
I have been working in the last year to change the pricing landscape to move towards payment on outcomes. The challenge for me was tremendous – to build an entire new offering, from rethinking how to go around restricting pricing policies to allow for new pricing mechanisms, to restoring the trust between our clients and healthcare stakeholders for the benefit of the patient.  
My biggest achievement has been to be part of the first implementation of outcome-based contracting in the UK for oncology patients, aiming to improve survival, patient quality of life and reduce burden on healthcare professionals. For the first time, I witnessed the trust between my pharmaceutical client and its customers being restored when a medical leader in oncology thanked our client for taking a risk together to improve outcomes. 
View the EY profile in the MCA Members Directory.