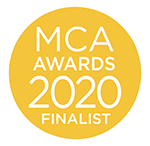 Harry is a Senior Consultant in Deloitte Digital, focusing on marketing technology. He is a delivery specialist, having designed and implemented many solutions, and has a particular focus on Adobe Experience Cloud.  
For two consecutive years, Harry received awards in Adobe Analytics at Deloitte, ahead of colleagues across Europe. His work for clients has reached literally millions of people, improving customer interactions with brands across a range of industries. 
Harry joined the firm with no prior experience in digital marketing or business after studying Physics at the University of Oxford. However, his capacity to learn and to pass his knowledge on to others is exemplary: he excels in conveying complex ideas and details in simple terms. As a result, he is able to rapidly gain his clients' confidence and build marketing technology stacks that deliver results. This was particularly evident in one of his development projects where he built a best-practice marketing suite for use at conferences and client meetings. The solution demonstrates what can be achieved with digital technologies – the so-called 'art of the possible'.  
Harry also helps run Deloitte's apprenticeship programme, he supports new joiners directly from school as they adjust to the firm and working life. He's active in training and knowledge sharing and has won an award in a charity hackathon. All of this is underpinned by Harry's desire to give back and encourage others to stretch themselves.