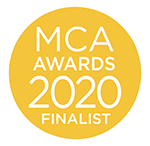 Richard is a senior manager in PwC's Technology Consulting business. He excels in challenging delivery environments, deals extremely well with ambiguity and has a talent for delivering business change in complex settings. He comes into his own leading multifaceted delivery teams, using his team-working skills to build consensus and support from a range of stakeholders.  
Richard recently played a leading role in PwC's transformation engagement at Highways England, where he and his team managed the delivery of a range of cloud based systems to help the client support a step change in how they managed a portfolio of c£4bn per annum. It was a complex engagement where he led a team made up of multiple organisations who were geographically dispersed. To ensure the project was successful, he built trusted relationships, played to the diversity of strengths in the team and helped to build sustainability at the client.  
What's particularly impressive about Richard is how his professional relationships allow him to engage and lead alliance teams effectively – be that keeping the day-to-day programme running smoothly, or remedying critical technical issues. He leads with authority, confidence and a style that creates a culture of success.  
Richard has always had a passion for technology, and enjoys nothing more than seeing the positive outcomes of the large programmes he works on. His work has an impact on our everyday lives; and he is proud to see the improvements in speed reduction, safety and reliability of journeys on the country's most important roads.  
View the PwC profile in the MCA Members Directory.