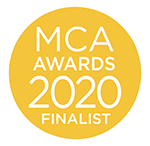 As part of Atkins first Management Consulting Apprenticeship in the Aerospace, Defence, Security and Technology practice, Muhsin has set the bar high for future apprentices joining the business.
Muhsin is a proactive and versatile consultant, demonstrating fantastic communication and rapport building skills with clients, colleagues and stakeholders at all levels. His confident and engaging character is infectious and is already allowing him to establish his brand and forge strong relationships.   
Over the past year, Muhsin was part of a delivery of a large digital transformation tool for the client, in the public sector. This was implemented across local governmental authorities. He provided the client with a new and innovative perspective, exceeding in delivery, whilst impressing the organisation, showing the true value and impact an apprentice can have on a large and complex project. 
Furthermore, Muhsin has worked on a variety of internal projects, from driving one of the practice strategic growth initiatives through to working in the commercial market, where he always looks for how he can add value further. His positivity and energy when taking on new challenges is truly expectational, this is portrayed through the quality of his deliverables and the feedback he receives.   
In addition to his internal work, Muhsin and his apprentice peers were finalists in 2019 APM Challenge where he presented to the judging panel. 
Lastly, Muhsin is an ambassador for Atkins, representing the business at Higher Education Conferences, inspiring students about his journey, the opportunities and skills that apprenticeships can offer individuals.