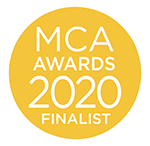 For the past several years, worldwide beauty leader L'Oréal has been focused on improving its commercial capabilities. Given the company's well-known marketing and innovation tactics—cornerstones of its brand—in 2012, L'Oréal's leadership began to feel that its commercial areas had been overlooked, and possibly undervalued. To address this, an area inside L'Oréal's global headquarters called the "Journey to Commercial Excellence (JTCE)" was created, with the objective of discovering and implementing new processes, tools, technologies and methodologies across a range of initiatives. 
From this foundation, in 2014, L'Oréal realized that one of the key challenges it faced was a gap between the company's knowledge of modern versus traditional trade. Whereas L'Oréal's modern-trade strategy through professional retail chains is very successful in developed countries, traditional trade accounts for the vast majority of sales in emerging markets—countries in which growth potential can also be substantially larger year over year. Ultimately, L'Oréal understood that it was under-indexed in the same markets that held strong opportunities, and that the company's volume of sales via distributors (a key driver of traditional trade) needed to be addressed. Inherently, however, this was not a "single" challenge to solve. Dramatic differences in regional realities, ranging from delivery by small boat in Indonesia to motorcycles in Nigeria to sophisticated automation processes in Mexico, posed complex obstacles to raising the bar at the global level.     
Given its experience in route-to-market methodologies and implementing transformational projects, in December 2015 Integration Management Consulting (Integration) was chosen to tackle what came to be called the "Reach Programme": a global effort to take L'Oréal's commercial capabilities to the next level and expand the company's "reach" in emerging markets. Integration's approach focused on dividing the project into two key work fronts—first, global transformation and second, local acceleration.  
Working directly with JTCE and L'Oréal's regional commercial "zone" directors, the global transformation phase focused on the development of an extensive playbook and hands-on training sessions across four continents. In the local acceleration phase, the methodology was tested across 10 dynamic, dramatically different in-country engagements that included challenges ranging from financial issues to process improvements to deeper strategic discussions. Notably, there are two facets of Integration's way of working that were key to the outcomes highlighted below: continually positioning the playbook, it's practical examples, context and training sessions under the full ownership of L'Oréal's teams—not simply the work of a consultancy—and also, a sustained, "boots-on-the-ground" approach to adapting global programs to radically different operational contexts. 
Currently, after nearly five years, the Reach Programme is making a significant impact in distributor management in several high-potential markets throughout Latin America, Africa, Asia and Eastern Europe—with traditional trade now outpacing modern trade growth and facilitating a global increase in market share. Qualitatively, the Reach Programme has reaped important benefits as well, such as a new archive of internal resources, and a culture of information-sharing between global commercial teams who now routinely connect best practices across regions.  
View the Integration Consulting profile in the MCA Members Directory.