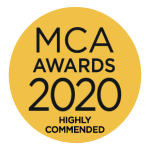 Sustainability issues are now at the top of the agenda for businesses, investors and consumers alike. Yet many organisations are still far from clear about the way in which they should respond. How do they drill into the specifics of their plastics usage, say, or set up an ethical supply chain?  
Partners in the firm identified a skill gap in our consulting practice for addressing these issues. Former auditor and marine biologist, Joshua Hasdell, was asked to join KPMG UK's management consultancy team to help us tackle our client's growing sustainability needs. 
Since joining in April 2019, Josh has created a step change in the firm's ability to help its clients navigate these urgent yet complex challenges. Just weeks into his new role, Josh launched a ground-breaking piece of thought leadership, Plastics: To ban or not to ban, a topic he knew inside out thanks to his previous marine biologist role. 
Following this, Josh has partnered with an international oil and gas company to deliver their new global commercial sustainability strategy. He is now working with a major soft drinks manufacturer to devise targets and data collection methods for their own waste collection. 
In less than 6 months, Josh has become the driving force behind the firm's responsible business strategy practice and a key part of its connected consultancy offering, advising a fast growing number of clients eager for expert support.
View the KPMG profile in the MCA Members Directory.