Company: Challenge Consulting
Years in Consulting: 26
Job title: Managing Director
University: Portsmouth
Degree: BA (Hons) Economics
Location: London
Tell us a bit about your career journey
For 'my generation' – I graduated from University in 1986(!) – my career path was somewhat unusual then, probably unremarkable now.
I studied Economics and by the time I left, if I'm honest, I probably wasn't too aware what 'Management Consulting' was. I spent two years with the computer company ICL (now Fujitsu) doing the usual graduate training bit. Quite by chance, I was allocated to an internal services business unit and was asked to do fairly tame 'business consulting' for ICL's customers.
I loved it – being asked to work out why things weren't working in other organisations was great fun and hugely satisfying.
By the end of the 1980's the-then 'Big 6' were just starting to grow from cottage industry to national and then global firms. I joined Touche Ross (now Deloitte) at the age of 25…and I was easily the youngest consulting employee! I still regard my 5-6 years there as a priceless 'apprenticeship'. Why? Because we had such freedom to try new ideas – intellectual, professional, commercial, whatever – and get it wrong in (relative) safety.
But then, at about age 30-31, having enjoyed a huge amount of responsibility and accountability to the firm, I jumped off the 'Big 6' bandwagon. At the time (this is twenty years ago…!), most of my work friends thought I was bonkers…
Back then, the career 'roadway' was narrower, it had fewer intersections and, if I'm honest, was a little more lightly-trafficked than today; in other words, if one worked hard and delivered, then partnership in a big firm was reasonably assured and probably the only serious career option.
Going 'off-piste' back then was quite unusual – and I'm so glad that I did it. If not, I'd have never have later started my own firm. The decision to strike-out and trust my instinct was the right one for me.
Is there a lesson in here for today's 'young Management Consultants'? Yes, and it has nothing to do with my specific choices – it has everything to do with trusting your instincts, particularly given that our industry today offers so many more choices and intersections than 20 years ago.
What industry sector experience have you had and if applicable, which do you specialise?
Almost every sector, and I wouldn't change that at all. There are some for whom one sector, whatever it is, is the best option. And there are those, like me, for whom it would drive me round the bend. There is space, and demand, in our industry for both
If you could change one thing in consultancy what would it be?
The gift of self-awareness such that we might better see how and why those who criticise us sometimes have a point
What has been the biggest change in Consulting since you started your career?
Diversity – of our people, of our clients, of what we do, of…everything. With his change comes an even greater burden to manage and lead our profession with greater conscience and integrity
What has been the key highlight in your career?
The greatest moments are when a client – and it doesn't matter whether it's a CEO or a junior employee – comes to you and says, 'thank you for what you've done for me…'. If you find that those moments generate a slightly prickly sensation in the eyes, then you will go far
Tell us something about the firm you work for, that people would be surprise to hear about?
Our offices are converted cow sheds!
What is the best piece of advice you have received?
The best piece of advice that I will ever receive in my consulting career is that professional integrity – doing the right thing for and by our clients – trumps everything. Everything.
Who is your biggest inspiration?
Inspiration is different to motivation. Inspiration is what drives us to set and achieve the greatest outcomes for our clients. This is going to sound awfully clichéd but I'm inspired by those colleagues and clients who – when I challenge them to do the impossible – look me in the eye and say, 'yes, we can…'. Find either or both of these and they will rock your world
What is the most interesting project you have worked on?
The one that is just about to start – if the next unsolved challenge doesn't get you out of bed in the morning with the same energy as the first, something needs fixing
Advice to young consultants?
Seek out the words from the song released in 1999 by Baz Luhrman:
If you weren't a management consultant, what would you be?
Racing driver
How do you manage work/life balance?
Not that well…I'll get it right sometime soon…
---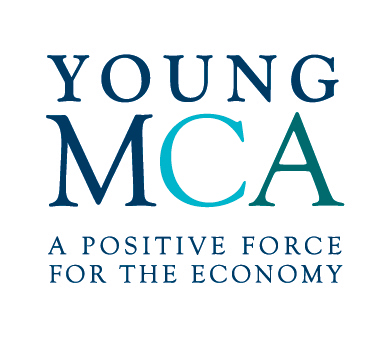 This interview was published as part of the Young MCA Summer 2014 e-newsletter.