This award (sponsored by X-Forces) demonstrates work that enabled clients and consultancies to achieve outstanding and sustainable benefits for society, including for the environment. This category includes sustainability practice and innovation, social investments and community engagement, work with the third sector or pro bono work.
Congratulations to this year's Social and Environmental Value Award winners, Deloitte with Vi-ability.
---
Vi-Ability helps disadvantaged young people gain business skills, qualifications and employment in commercial sports management through award-winning educational programmes and work experience.
Deloitte has proudly supported Vi-Ability's growth since 2013, when it became of one of the firm's Deloitte Social Innovation Pioneers. This programme is a key part of the firm's strategy to maximise its social impact by supporting pioneering social enterprises and charities with pro-bono support and expertise. Since 2013, Deloitte has provided Vi-Ability with support and guidance on strategy, brand design and its evolving operating model.
Vi-Ability wanted to expand its reach and impact, and called on Deloitte to help develop and launch Football CEO™, an innovative mobile phone-based game focusing on commercial management in football. The game is underpinned by Vi-Ability's core themes of commercial sustainability and community within sport, supports its education programmes and has become an independent revenue stream.
Deloitte ran an intensive 'Appathon' over a weekend in early 2015 to take the idea from concept to prototype and, following warm reviews, worked alongside Vi-Ability on a business case for developing a full version of what would become Football CEO™.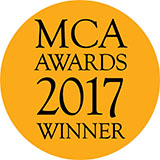 Determined to help Vi-Ability make the game a reality, Deloitte invested £200,000 for its Digital Practice to build it, making Football CEO™ the first project delivered through Deloitte Social Impact, a programme designed for investing resources to provide discounted rates for organisations addressing societal issues.
Deloitte's product team built the game using an Agile approach, which enabled Vi-Ability to regularly reprioritise elements of functionality within the game and react to the latest developments. Each requirement was tackled individually and was subject to the team's stringent and robust development process. The game was extensively tested by over 100 volunteers from within Vi-Ability, its network and Deloitte, guided by the 30 core user stories underpinning the game.
Alongside the game development, Deloitte's leadership and strategy team used its extensive digital experience in defining a target operating model to ensure on-going self-sufficiency once the game was completed and transitioned to Vi-Ability. In addition, to support the release of the game, the team also conducted detailed market research in the mobile app space and helped develop a five-year business plan and investor materials for Football CEO™.
A game this rich in content might take years to develop but thanks to the passion of the individuals involved it took a small and dedicated team only seven months to design, build, test and release.
In six months since the launch, the game has been downloaded nearly 8,000 times in 124 countries, funding additional places for young people on Vi-Ability's educational programme. The game now features in these programmes, has helped generate huge exposure for Vi-Ability's work and contributed to it being named Social Enterprise of the Year 2015.