Seven pieces of work have been shortlisted for this year's Best Use of Thought Leadership category at the MCA Awards. The award demonstrates the impact of an initiative or approach to thought leadership by a consulting firm. The summaries of all the shortlisted entries can be found below:
---
Arcadis LLP -The Performance of Places: The Arcadis Sustainable Cities Index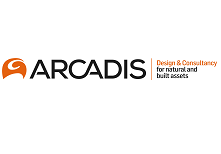 From climate change to rapid urbanization and pressured natural resources, our world is increasingly complex. The Sustainable Cities Index (SCI) helps us to understand the performance of 50 global cities in direct comparison with one another.
At Arcadis, we commit to sustaining our world in a balanced way. The SCI looks at three pillars of sustainability: People, Profit, Planet. It provides a unique overview of how cities are as places to live, their environmental impact and financial stability, and how these elements complement one another. It finds that cities are particularly failing their people.
---
Arup – Lighting in the Urban Age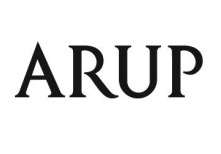 The Lighting Design team at Arup have made a move to alter the perceptions of urban lighting beyond just a functional add-on for safety or beautification with Lighting in the Urban Age.
Comprising of a report and an interactive exhibition, it encourages the wider built environment industry to recognise urban lighting as an opportunity to promote sustainable development and provide fundamental solutions to global challenges in energy, health, agriculture and education.
Having secured the attention of key audiences, it has augmented Arup's reputation for recognising and impacting on social challenges. It has opened conversations across industry and is now helping to create a behavioural shift in growing towns and cities across the world.
---
Deloitte – Measuring the return from Pharmaceutical Innovation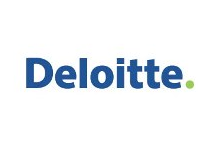 In 2010 Deloitte launched a landmark study to assess and credibly quantify, for the first time, the return on investment (ROI) that 12 of the leading pharmaceutical companies deliver on the billions they spend on developing new medicines.
In its fifth edition, "Measuring the return from pharmaceutical innovation 2014: Turning a corner?" Deloitte's research reached a further milestone when it identified, for the first time, trends across five years of data. The paper received significant global press coverage and was viewed online by over 2,500 individuals. It was cited at two major industry conferences and has helped to initiate and consolidate relationships with major clients. Deloitte was invited to present the results to 11 of the 12 companies analysed.
---
Grant Thornton UK LLP – Spreading their Wings: How to Build a Successful Local Authority Trading company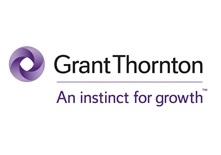 Public services are increasingly being delivered through alternative delivery models (ADMs) such as trading companies. Recognising this, Grant Thornton conducted a research study to support local leaders in obtaining the maximum possible benefits from this approach. They then created a thought leadership report providing a step-by-step guide to setting up a trading company. This was combined with a range of case studies which local authorities may use as a reference guide in the commercial world and act as a source of inspiration for ideas. This has supported continued savings, the generation of income and better outcomes for the places and local communities
---
KPMG – Customer Experience Excellence Centre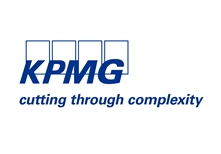 The KPMG Customer Experience Excellence Centre is a 6 year project dedicated to unlocking social and economic benefits by professionalising customer experience. In the last year we have:
Conducted research on over 920 brands across 3 continents, based out of the UK
Drawn on executive interviews to fully map barriers and leadership enablers
Made this freely available to our members and associates via reports, discussion events and peer-to-peer networking sessions
Digitized our thinking in an easy-to-access knowledge base
Delivered training to hundreds of clients and members
Directly inputted Excellence Centre methods into the leadership strategies of brands like British Airways, RBS and Nationwide.
---
PwC – Global Financial Markets Association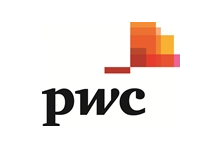 The raft of new banking regulations have helped make the global financial system far more stable than pre-crisis, but has the potential for some unintended consequences. One concern for financial market participants and policymakers alike is the impact on market liquidity, particularly during the unsettled times we currently face.
In August 2015, PwC published a comprehensive study of global market liquidity highlighting importance linkages between banking regulations and market liquidity, presenting recent trends in liquidity across asset classes and assessing the current and potential future impact of a lower level of market liquidity.
Our approach combined comprehensive data gathering, leading-edge economic analysis and incorporated the voice of market participants (through market interviews) to provide a highly credible and authoritative study.
The team has been invited to present to banking supervisors, regulators and policy makers across the world, as well as speaking at the leading industry conferences on this topic.
---