Eight young consultants from six different firms have been announced as finalists for the Young Consultant of the Year category at the 2017 MCA Awards. The award recognises Exceptional performance in any service line by an individual who has worked for a consultancy company for less than 5 years, and is under 35 years of age.
The winners will be announced at the MCA Awards Ceremony & Dinner, held at the Park Plaza Westminster on 27 April 2017. All MCA awards are judged by an independent expert panel of judges who have experience of working in the public and private sectors, universities, consultancy or journalism.
The summaries of all the finalists can be found below:
---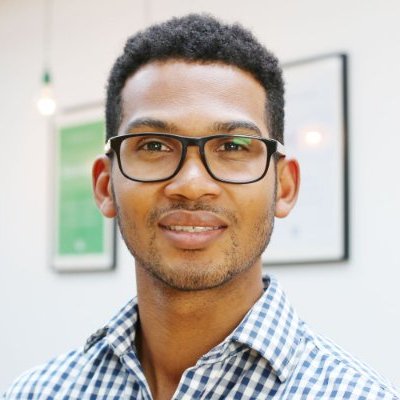 Carey Williamson, Atkins Management Consultants
Carey is a senior consultant at Atkins, one of the world's leading design, engineering and project management consultancies. Over the past year he has led the team responsible for upgrading the digital infrastructure at one of the world's busiest transport hubs.
Heathrow Airport is to benefit from new Cloud-based technology, which Carey's team has designed, built and is implementing in this fast-paced environment. Carey has worked with the client to deliver better and more efficiently through the adoption of new project management techniques, and he has helped foster a collaborative culture within his own team and with delivery partners.
He puts his client's needs at the heart of his work, and has earned the respect of colleagues as a result of his deep technical expertise and positive approach. Carey also brings an understanding of the challenges of operating in a commercial environment to his role. The first decade of his career was spent developing his own successful businesses
---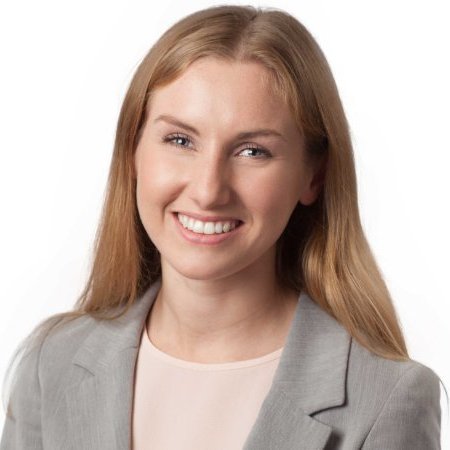 Emily Brennan, Atos Consulting
Less than two-and-a-half years into her career, Emily has already exceeded all internal and client expectations.
Emily's technical aptitude coupled with her firm commitment to collaboration enables her rapidly to accelerate her teams to high performance.
With a masters in mathematics, Emily has embedded herself within Atos' Digital Transformation Analytics team. She advises clients by providing fresh insights from their data and then identifying new opportunities to make step changes in performance. Recently Emily has independently represented Atos, successfully growing her team and contributing to the development of new client opportunities.
Emily has repeatedly been recognised by her clients and internally at Atos for her ability to step up to fulfil roles that that would usually be assigned to more senior consultants.
As well as providing specialist input, she has led stakeholder management and delivery. Her expertise as a Data Scientist combined with her strong intpersonal skills and ability to assimilate and draw on real world experience make Emily an unusually versatile and talented consultant.
---
Chris epitomises the 'well-rounded consultant', highlighting how much stronger the consulting industry is by embracing consultants from non-traditional backgrounds with exceptional potential, and nurturing their talent and aspirations.
A high-performing student who has become an equally impressive consultant, Chris' natural talents and his 'consultant's curiosity' quickly converted his internship to a permanent role. His consistent high performance and commitment to the business has since earned him three promotions, with a fourth expected by the end of the year. Clients cite his diligence, attention to detail and commitment to add value as his greatest assets. His ability to analyse, conceptualise and prioritise means he adapts quickly to new situations.
Chris consults to his clients with diplomacy, empathy and professionalism. During a highly sensitive time in his client's career, his involvement resulted in a stronger future for his client and team. Chris has tremendous drive for Continuous Improvement and has acted as an account Change Agent for Knowledge Management. He was singled out by our Director Technology Advisory to assist with the development of Chaucer's Digital service line. His involvement has changed the face of Chaucer Digital, and therefore Chaucer. Chris is the most regularly rewarded member of company; he receives spot bonus nominations from his colleagues and account managers almost monthly.
Largely this is for supporting others in his account, or for his contribution to broader company-growth initiatives. Chris has an exciting future ahead of him and we are proud to part of this journey.
---
James is a Senior Consultant in Deloitte Strategy and Operations, where he has helped transform several police forces, including Sussex Police.
James helped forces through challenging periods, implementing radical industry-leading solutions that delivered improved services in the face of evolving criminal threats and constrained budgets. James built relationships unparalleled for his experience with senior leaders. His approach embodies the collaboration clients increasingly demand.
Working at the heart of a large UK force in its Design Authority, James helped increase 'bobbies on the beat' by 10%, cut levels of certain crimes, and improve public confidence, despite a 20% budget reduction. He also helped prioritise their £1bn capital plan, focusing investment on service improvement and innovation.
James has since helped Sussex Police transform local services to make them more effective at focusing on the vulnerable, responding to cross-county emergencies and providing justice for victims. He has applied critical thinking to design and implement brand new services and processes – including a team that resolves over 40,000 non-emergency calls annually and an innovative 'Investigations Framework' to more effectively direct investigative resources. His work has led to savings of 30% which are now being reinvested to support new initiatives.
James's strong commitment to developing teams, bespoke communications, insight from across the sector and focus on delivering projects in a controlled way, makes him a valuable asset to clients. He was personally awarded a formal Commendation by Sussex Police for his contribution. Most importantly, he has delivered clear and measurable results for the public.
---
Natasha is a Consultant in Deloitte's Strategy and Operations – Business Model Transformation team. She has worked on transformation projects for a variety of clients but for the last two-and-a-half years, Natasha has focused on process design/improvement within the Life Sciences and Health Care (LSHC) sector.Natasha is an outstanding contributor to the LSHC team, where she has supported the implementation of EU legislation and advised pharmaceutical organisations on patient safety and patient access to life-saving medicine.
Her ability to support clients with ethical and organisational challenges goes far beyond a typical consulting role
Natasha's work includes:
European Medicines Agency – Pharmacovigilance Fees Regulation:
Natasha supported the roll-out of new pharmacovigilance (drug safety) EU legislation. She took the project from the requirements gathering phase through process design and development to testing and implementation of process and system changes. The project has enabled the EMA to collect over €30 million in annual revenues which will help fund patient safety initiatives across Europe.
Top 10 Pharmaceutical Company – Post-Trial Access:
Natasha supported a Top 10 Pharmaceutical Company in the development of a process to ensure continuing provision of medicine to patients with life-threatening or severe medical conditions following their participation in clinical trials. Her work will help the company extend patient lives, or improve their quality of life whilst also fulfilling the company's ethical obligations to its patients. She has subsequently supported the global roll out of the process to around 60 affiliates, including developing training packs and associated communications.
---
Through my work with a number of the UK's Police forces, I have frequently delivered innovative and imaginative solutions that I believe are helping provide a better service to the public.
With a passionate belief in the importance of public service, I aim to win the respect of clients at all levels, through clear, no-nonsense communication style, backed up by hard work and a detailed understanding of what makes a Police force tick.
Some of my most impressive engagements have been with the Metropolitan Police, where I'm helping to bring a step change in the way that 'Command & Control' centres manage calls from citizens. The force is now able to respond faster to incidents and brief officers more effectively.
In another project with Norfolk and Suffolk Constabularies, I helped introduce a completely new approach to budgeting which focuses on performance, offering a more tangible return on investment.
My leadership skills have come to the fore in everything in do, and I frequently present to Chief Inspectors and Superintendents, as well as playing an important role in tenders, with some notable new business wins.
I'm also a tireless worker and conscientious team player, taking on a variety of different roles when called upon, and adapting to busy client schedules by working extra hours and weekends.
On top of this, I have found time to mentor schoolchildren from disadvantaged areas, helping them rethink their horizons and offering practical tips for exams and interviews.
---
Timothy Price, PwC
Tim is a Manager in PwC's Operations practice, specialising in leading operational performance improvement programmes. He prides himself on delivering tangible and sustained results, working in a wide range of environments from the front office of a wealth management firm to the wards and operating theatres of NHS hospitals.
Tim's work has delivered multi-million pound financial benefits, transformed the working environment of the client teams he has worked with and been recognised at the highest level of PwC and client leadership.
---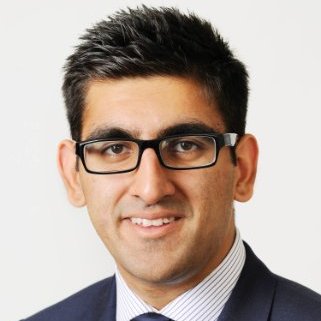 Shyam Radia, PwC
Shyam is a manager in PwC's Operations practice who has grown up in a traditional Indian family while living in a society surround by data, apps and gamification. Both have had a profound effect on how he operates; building strong relationships and innovating with the use of data to are at the core of the way he delivers his work.
Since joining PwC in 2012 Shyam has focused on delivering performance improvement for clients as part of transformation programmes for private and public sector clients. During this time Shyam has worked with clients across North America, South America, Europe and Asia.
---