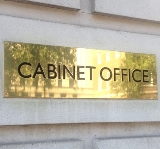 The MCA's half year report suggests that, while public sector spending on consultancy might not be growing, the savage cuts of the last two years may, finally, be over. When asked about their order book for the second six months of 2012 the vast majority of consultancies suggested that they expected the level of work they are undertaking in the public sector to stay the same. This is a positive contrast to the last two years: in 2010, 52% of respondents predicted a decline, and in 2011 it was 43%.
But with the economy in a more protracted period of recession than the Government predicted, with higher public borrowing than the Treasury has been aiming for, why have the cuts in consultancy spending slowed?
Despite the pressures on spending the government is still looking to make substantial changes in both education and health. Health authorities, hospitals and schools are not covered by central government controls on spending. Local government also comes outside of this scope and with growing demand for services and reduced budgets, many are looking at redesigning services to both cut costs and improve their offering to residents, often with external help. The MCA awards in 2012 celebrated two award winning examples of this sort of work.
Centrally the government is also making substantial changes to welfare and policing which require external support. Where there is a policy priority ministers are pushing through to acquire the external expertise that they need to make these projects a success. However there are warning signs about work that is not deemed urgent that has simply not been done, is running over schedule, or where projected savings have turned into higher costs.
The West Coast Main Line rail franchise was a good example of the consequences. In this case the decision to save, say, £1 million in consultancy fees has cost at least £40 million in compensation and potentially a further year of turmoil while mistakes are corrected. This is unlikely be the only contract where money on advice has been saved, leading to potential mistakes down the line.
Consultancy is more than just a comfort blanket for Government and the public sector. Much of the work that is undertaken is complicated and requires specialist expertise. When it comes to getting advice on a major investment, securing the best outcomes on contracts and delivering important changes to services, the government should not be proud of simply cutting costs. Sometimes the savings only come in tandem with the right spending.