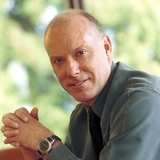 Steve's career started as an academic at the University of Aston where he got increasingly engaged in client projects. He went on to spend 11 years at PA Consulting, where he became a director, before he founded Quest Worldwide in 1988.
You set up Quest nearly 25 years ago; what change have you seen in that time?
Well the biggest change would be the amount of international work that we do. That's partly by design, as we set up Quest as an international consultancy, but it has become increasingly important. It was difficult when we started for a consultancy to deliver consistent services to clients in different parts of the world, yet that's what multinational clients wanted. We developed Quest to provide an international service to multinational firms with the same high standards and content wherever they operated; something now expected by all clients. Today, 90% of our revenue is from outside the UK.
We talk a lot about globalisation, how far do you think multinational companies are really global?
Increasingly so. Every five years or so we see much further globalisation from my view; so today many clients have established standard practices worldwide. They want everything from their marketing, to their operations, to their production or service to be almost identical around the world. I don't think any organisation has yet reached satisfaction or perfection in that, but the way they are organised today is very much a global perspective first, then regional and national. And that wasn't the case to the same degree even a few years ago.
What is the biggest challenge for becoming truly global as a company?
It takes time to create a common culture that is more pervasive and engaging than the local national culture. That must be a positive culture as well, one that people want to belong to. As soon as people want to work with that company and believe in it, then that is a huge asset for the company.
Where do you see real opportunities for expanding businesses in the world?
The Middle East is obviously already developed but still a growing opportunity for any company; it's a good consumer market, with growing middle class potential.
Of course there is China and India, but also smaller Asia and Latin America countries, including ones that we once might not have considered – Papua New Guinea, Laos and Panama for example. Africa is returning strongly as a market for clients and consulting. Really, the world is limitless and there are opportunities everywhere; which is an issue to manage because you can't realistically operate everywhere.
On your website you mention taking executives around slums in Delhi. Do you think people from the UK really understand what life is like in the developing world?
No – you can safely say that you have to go there and experience it. We have taken designers, engineers and marketers from Europe and America to the developing world and immersed them in the emerging markets; they can't help but change their perspective after experiencing it. If you are designing products in Europe for use in India, you don't really understand what you are designing for until you've seen them in use, and perhaps not in a way you expected. That has been a real eye opener for many of our clients.
What would your advice be for someone just starting out in the consulting industry?
It's a great industry to get into for personal development, particularly if you are lucky enough to get into international work, and see different cultures. It's extremely rewarding to see people achieving and succeeding. The impact can sometimes extend to whole communities so you can leave a positive, tangible mark on a part of the world. And it can be great fun. You have to like a bit of adventure and travel.
The great thing about consultancy is that it's applied work, not theory. You can't do it from a book. You have to go out there and work with people, and it's different when you are working with new people. It's not the same as being in the one organisation all the time where you have a steady base and make steady changes. It's dynamic and you don't have a lot of time, you have to make your impact and manage that. In that respect it's a unique vocation and, if it suits people, there is nothing more rewarding. There's a wide variety of projects today and experiences and satisfaction comes around quickly.