Thought Leader Consultant of the Year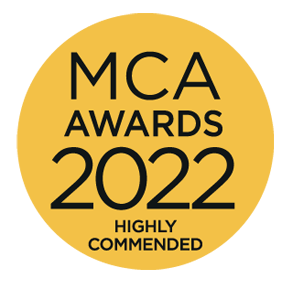 As EY's Chief Technology & Innovation Officer (CTIO), Catriona Campbell helps some of the most successful global brands to embrace the full potential of new thinking and design. She is behind the latest thought leadership and practical applications for human-computer interaction, user experience and artificial intelligence (AI) with an impressive client list that includes Barclays, Sky, Vodafone, Skype, Sainsbury's, Dell, Nokia and Microsoft.
Catriona was the founder of an insight-led tech & service design agency – now called EY-Seren after being acquired in 2015 – overseeing offices in several countries and becoming the first female CTIO globally. Plus, she ran a project that was a runner-up at last year's MCA awards, working on the COVID-19 response team at the Department for Business, Energy & Industrial Strategy (BEIS) – deploying an AI platform to drive the consultation across 1,700 British businesses, trade unions and the Health & Safety Executive to help the UK 'return to work safely'.
Her achievements also include pro-bono work setting the UK Government's first design standards, which facilitated the move to online services and ensured no citizens were left behind in the shift to digital. In 2012, she was voted into the coveted Digital Hall of Fame for her contributions to design and technology research over the last two decades, joining other British greats like Sir Tim Berners-Lee, Martha Lane-Fox and Sir Jony Ive. Catriona has also launched a Neuro-Diverse Centre of Excellence in the UK for cyber security, AI and digital skills plus several new assets to accelerate client transformations. Catriona is also a published author this year. Her book: AI By Design is available from all good bookstores!
View the EY profile in the MCA Members Directory.