Best New Consultancy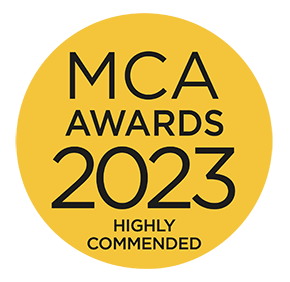 CLARITY CONSULTING ASSOCIATES LIMITED
Clarity started operations in 2016 as a partnership between a mental health nurse and a public sector management consultant, who saw that there was a different way to help healthcare systems create value. We have grown steadily to 28 staff and 100 associates.
Partnership and collaboration are guiding concepts for us:
• We support a large and vibrant associate network – this brings capacity and subject matter expertise to our assignments and has been an important source of referrals and innovation
• We partner with NHS-owned improvement teams – several Commissioning Support Units, MIAA, NHSE – to drive programmes of work, adding missing capabilities and expertise. We are collaborative and share much of our intellectual property.
• We have several commercial partnerships (UK, Europe, Middle East) to draw in global best practice and support the export of UK expertise to the world.
We have seen several people move between the roles client, associate and employee and we support an expertise ecosystem.
Our clients
We have stayed firmly in the health sector and we are expert, trusted advisors. Most of our clients know where they need to improve or what they need to change. We add the capability and capacity to make that change happen. Our success is built on long-term relationships where we deliver and sustain change by transferring capabilities to our clients.
Despite being relatively small, we have invested in the systems, processes and technology that give our clients confidence that we have excellence in everything we do (MCA Membership, Chartered Management Consulting status, BSI ISO 9001) and the security to safely handle massive databases of confidential records (Cyber Essentials Plus, Data Security and Protection Toolkit Standards Exceeded).
Our people
We all share the mission of increasing the value of healthcare that systems deliver and most of our staff have strong NHS or healthcare connections.
Our people tend to stay with us. We pay fairly and invest heavily in non-salary benefits. Across 2022 and 2023 we recruited nine graduate consultants, all of whom are still employed and training with us.
From our foundation as a company we have been collectively creating a great place to work. Our team researched the best development framework available, and it was our own consultants who led the process for Clarity to gain Chartered status in 2023.
Our communities
Since the outset the combination of a commitment to creating value for patients and delivering efficient consulting services has driven everything we do. We have maintained a low-overhead, virtual model, which meant we were ready for the pandemic, and also have an intrinsically very low carbon footprint which we continue to reduce and fully offset with UK initiatives.
We are active members of professional bodies, sharing our expertise at public conferences and offering our own programme of roundtables for key partners and potential clients on topics of interest.
Our staff are active in their communities, this year we supported the charity which cared for one of our staff during cancer treatment.
View the Clarity Consulting profile in the MCA Members Directory.