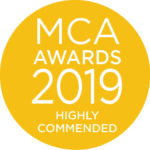 Police forces across the country have long sought to use mobile biometrics identification devices to fight terrorism, strengthen law enforcement and support our immigration system. Unfortunately, such devices were expensive, difficult to use and reliant on increasingly out-of-date technology – which is where BAE Systems came in.
Working on behalf of the Home Office (HO), BAE Systems created a platform for vendors to build new solutions designed to suit the needs of individual forces while reducing costs and still enabling nationwide integration. Not only did this involve leading the agile delivery of an HO-managed API gateway service, but also managing dependency delivery across numerous suppliers, co-ordinating a range of police mobile solution providers and cultivating a competitive marketplace where vendors offer innovative solutions for the best price possible.
Police officers can now use a small plugin for their existing mobile devices which protects the application in future device upgrades and also call on the backend interface to test the captured finger print against national collections. Each force is able to use their own mobile devices and application platforms to complete the link between the devices and the backend service. This new approach will prevent previous challenges from re-emerging and has reduced adoption costs by a factor of ten.
BAE Systems consultants worked with the HO to evolve the initial approach; moving from a traditional 'one- size-fits-all' model to the innovative 'plug-in app' and back-end service model that has proved so successful.
Working together BAE Systems and the HO were able to create an application where individual forces could access a marketplace of suppliers allowing the forces to have their own requirements addressed, as well as encouraging deeper integration within their own systems. By working together to understand the benefits, BAE Systems and the HO were able to accelerate the entire process and achieve significant savings for policing.
As a result of this project, the lead police forces in the trial can now use their own mobile biometrics solution regardless of device or provider, leaving them better equipped to tackle operational priorities and improve safety and security.
View the BAE Systems Applied Intelligence profile in the MCA Members Directory.