International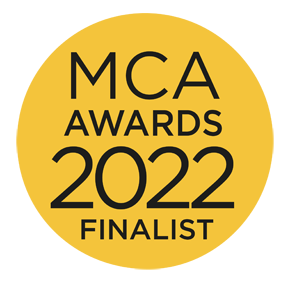 Three European governments (Belgium, the Netherlands, and Luxembourg) came together under the framework of the Benelux Office for Intellectual Property (BOIP) to digitise and accelerate patents applications processing across the region.
In 2011, BOIP built a shared IT platform, the Benelux Patent Platform (BPP). It is used by more than 4,500 patent attorneys globally, and 10,000 regular public users. In 2018, BOIP stakeholders agreed that the platform needed transformation to keep pace with patent applicant expectations.
This project aimed to modernise ways of working and provide a flexible and future-proof platform suitable for further improvements. It was a truly multi-national, multi-cultural collaboration across a range of government organisations, political agendas, legislations, budgets, processes, and languages.
Over 2.5 years, Credera acted as multi-lingual and cultural facilitators, bringing independence to the complex stakeholder landscape. We managed the process from roadmap through procurement, to implementation of a new IT service. Our steer throughout accelerated agreements across borders and delivered a solution that meets modern patent applicant's needs.
BOIP are now reaping the forecasted benefits including:
Time and money savings with a fit-for-purpose, shared IT platform
Dramatic improvement of productivity in applications processed
Improved customer experience for the IP industry across the Benelux region with delivery of an innovative platform
Consistent collaboration with global organisations, such as EPO (European Patent Office) and the UN's WIPO (World Intellectual Property Organisation), for IP application extensions beyond Benelux
Platform security upgraded with ISO 207001 certification scope extended to cover end-to-end services.
We re-baselined the roadmap and maintained it with appropriate rigour over transition governance. An ever-present challenge arose from the three client stakeholders from the three Benelux nations representing three quite different sizes of user communities. Unanimous decisions required from all stakeholders could be a slow process, but we were consistent to ensure fair representation throughout the project.
Our impartial position also helped to deliver a fair and transparent OJEU (Official Journal of the European Union) competition with negotiation compliant procurement on behalf of the three client countries' governments. When the existing supplier won the tender process, our neutrality helped ensure business-as-usual operations could be managed independently of development and transition to the new platform.
BPP is an excellent exemplar for global innovation in intellectual property. Adoption of a similar platform has since been implemented by two other national IP offices. There is potential for other countries to follow suit and continue to standardise the patent application process on a global scale.
Ragnar Gustafsson, Director General at BOIP said "Credera have supported us excellently during the project. It was challenging due to the complexity of tasks required, the many stakeholders from three different countries and the constraints due to Covid. The Credera team leveraged its strong relationships with the 'new' supplier (built during the procurement and before), its programme management expertise and its technical knowledge to help the supplier solve the issues, not simply identify them, and bring the completion of the procurement and transition phases within the agreed timeframes."
View the Credera profile in the MCA Members Directory.[/vc_column_text][/vc_column][/vc_row]