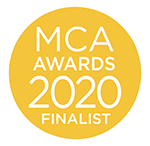 We helped Ireland's Department of Justice and Equality (DOJE) to carry out a landmark project that represented the most fundamental change to a core government department in the history of the Irish State. 
The objective was to implement the recommendations of an external 2018 report (commissioned by the Taoiseach), which outlined how DOJE could better serve a rapidly changing society and deliver on its mission is to advance community and national security, promote justice and equality, and safeguard human rights.  
The report recommended that the department be split into two: one part with responsibility for Criminal Justice and the other for Civil Justice and Equality. It also recommended that the department should transform from a knowledge-based operating model to a functional model.  
This required the design, planning and implementation of a new target operating model spanning people, process and systems. The fact that the new operating model represented a major shift in the Irish Civil Service, and that it was unproven in practice, added extra complexity. Plus, the timescales were extremely tight and considerable effort was required to build understanding and commitment across the department's staff. 
EY's support was critical and to ensure the success of this transformation we had to: 
Complete detailed design of the operating model and organisational design
Ensure scalability to meet future changes in demand
Determine optimal department relationships and governance 
Manage the transition, people change and communications strategy.
To deliver this we set the programme up as three main work streams – design, change and programme management. EY constantly challenged any movement towards retaining the status quo; a key part of our role was to give the client confidence that changing the operating model would work, and that stepping into new ways of working was exciting and invigorating. EY worked as one team, staying close to the client throughout the programme. In fact, anyone coming into the project room would be hard pressed to tell who belonged to which organisation.  
Despite having just nine months to achieve something that had never been done before – and which few people thought possible – the new organisation was fully up and running two weeks ahead of target, with nearly 1,500 people successfully assigned to new roles.  
View the EY profile in the MCA Members Directory.