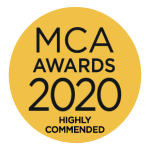 As consultant in EY's Advisory practice, Mei works with public sector clients on transformation programmes that make a real difference to citizens and governments. Mei possesses an exemplary work ethic and is passionate about getting the best outcomes for clients. Her consulting excellence consistently shines through on challenging and innovative programmes, including: 
Leading the programme management office for humanitarian support on amajor nationaldisaster response programme 
Designing and deploying an innovative data analytics programme to help a local authority prevent homelessness
Playing a key role in a central government technology transformation programme supporting Brexit contingency preparations. 
Mei creates a positive environment for colleagues to perform at their best and is trusted by clients to guide them through their transformation journeys. This is evidenced by the awards Mei and her teams have received at EY UK and EMEIA levels.  
Mei's passion to make a difference is also illustrated by the way she applies her experience to community empowerment initiatives, mentoring a social enterprise network that builds cross-sector partnerships. 
In summary, Mei displays the values of EY and perfectly embodies our mission of Building a better working world. 
View the EY profile in the MCA Members Directory.