Best Use of Thought Leadership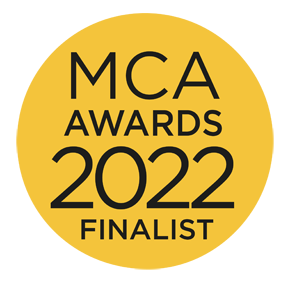 Over the last year, EY has made a concerted effort to understand technology's complex role in our lives, create actionable recommendations on how we can maximise its impact, and work with clients to deliver positive and lasting change. Our series of ground-breaking, market-leading thought leadership reports published by EY UK&I's Technology, Media & Telecommunications (TMT) team, aims to highlight the profound impact that digital technology is having on people and their environment, and its potential to unlock long-term value.
Our thought leadership series has explored a broad range of topics – from digital inclusion and online safety, through to technology's sustainability credentials – while also assessing the ethics of artificial intelligence and the potential of quantum computing. Our approach to building actionable points of view has focused on capturing the priorities and challenges of all key stakeholder groups – such as businesses, consumers, regulators, government and industry bodies – during a period of rapid and pervasive change.
COVID-19 has caused unprecedented disruption, forcing dramatic changes to the way we live and work. This change has never been more evident, than in the rapid acceleration of technology adoption, which has acted as a lifeline for our economy and society – yet consumers are more worried than ever about transmitting personal data or encountering harmful content online. Without urgent action to reinforce our gigabit infrastructure, the UK's ability to thrive in a post-pandemic world is under threat. At the same time, TMT companies are critical enablers of cross-industry decarbonisation.
These thought leadership reports do not hold back in pursuit of answers to the key questions. What is the cost of our digital dependency? What about the 'digital divide', the widening gap between those who can access new technologies and those who cannot? And what about the erosion of consumer security and privacy, or the environmental costs of increased technology adoption?
By addressing these key issues head on, our thought leadership reports have generated significant traction in the market. For example, More engagement, more anxiety? COVID-19's impact on the digital home generated over 16,500 page visits alone and featured in a range of national and trade publications, including The Times, The Daily Mail, Computer Weekly and Advanced Television. Our series of publications have also unlocked new interactions with client companies, who value our actionable and compelling insights.
Long term, we believe that this research will continue to have a ripple effect across the industry, helping to steer our TMT clients and the wider industry to tackle the most critical challenges of our time, including sustainability, data privacy and digital inclusion, and inspire changes that will generate tangible and far-reaching benefits.
View the EY profile in the MCA Members Directory.[/vc_column_text][/vc_column][/vc_row]