Change and Transformation in the Private Sector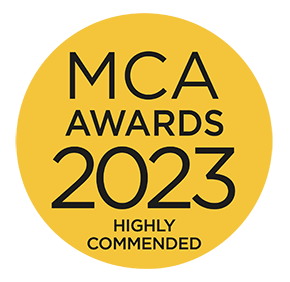 Estee Lauder Companies UK & Ireland (ELC) tasked EY to help it on its journey towards a consumer experience (CX) transformation. This transformation project would act as a catalyst for global change, making its UK business the leading centre of excellence in CX.
ELC aspires to be the market leader in delivering high-touch moments of magic to consumers in the prestige beauty industry. To support this ambition, EY helped ELC to identify and deliver more personalised, high-touch and high-quality experiences around the 'moments that matter'.
EY's work for ELC was split into four areas covering CX strategy, consumer insights, developing a 'living consumer mindset' capability and cultural change via education. Through these initiatives, we have transformed the organisation – putting consumers' needs at the heart of decision making and driving a seamless omnichannel experience across brands.
Throughout, EY has demonstrated the art of the possible when it comes to redesigning CX to maximise ROI across omnichannel experiences. We shared our specialist knowledge of service and experience design and adapted our methods to suit ELC's unique needs.
We delivered with a diverse, talented team made up of service and experience designers to lead with creative solutions, and data and technology teams to deliver meaningful insights. We used qualitative and quantitative research to help ELC better understand its consumers and to what extent CX was meeting its needs to help it create a 'north star vision' – using workshops that included leaders from seven of ELC's major brands. We also went on to develop a first-of-its-kind 'living consumer mindset' capability – a new capability allowing brand teams to identify new target consumers and prospective audiences for the future.
The result of all this is that we have improved real-time data-driven decision making and driven culture change – putting consumers' needs at the centre of ELC's activities. In addition, we created a culture change programme focussed around training and communications, to upskill its staff to continue the transformation – at the same time boosting staff morale and the organisation's overall understanding of CX.
We believe the project's overall success can be attributed to:
Our use of advanced analytics and data science techniques, which produced the crucial consumer insights required.
Mapping out the current state of the consumer experience for ELC's three core brands – Clinique, Bobbi Brown and Jo Malone – to identify the deal-breakers and deal-makers for consumers.
Using education and cultural change for continued success, with a co-creation approach to set the ELC team up for future success by delivering a learning programme.
We believe that ELC's ambition and progress offers an inspiring example to any large brand in how to create transformational change in CX. As a result, Estee Lauder UK&I has been recognised by the organisation's global teams as the leading market in CX, and locally there has been a corporate culture shift with regional stakeholders understanding how to better serve consumers' evolving expectations.
View the EY profile in the MCA Members Directory.