Performance Improvement in the Public Sector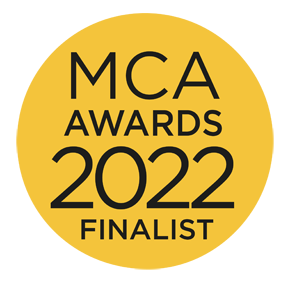 Improving resident lives in LBBD
The London Borough of Barking and Dagenham (LBBD) is an ambitious, forward-thinking borough working hard to improve outcomes for its residents. In 2017, it faced an estimated funding gap of around £70 million by 2020/21 and was identified as the most deprived borough in London in the Ministry of Housing, Communities & Local Government (HCLG)'s Indices of Deprivation (2019). The council needed to act fast to support its growing and transient population and, crucially, to 'ensure no one is left behind' (to use its own words).
LBBD wanted to ensure its interventions were targeted where they would have the greatest impact. But LBBD did not have the technology and systems architecture to enable positive, inclusive growth in the borough and empower staff to make effective decisions quickly to improve people's lives and deliver a good customer experience. Its existing approach to supporting residents was considered reactive, delivered by siloed teams and with a one-size-fits-all set of processes.
The key to knowing how and when to intervene was having the right data. LBBD's Community Solutions (ComSol) directorate collaborated with EY and big data specialists Xantura to pioneer OneView, a master data management, analytics and predictive modelling platform that brings together historically disconnected datasets (child and family, adult, homelessness, revenues and benefit services) to provide a single view of any resident or family LBBD serves.
EY assembled a diverse team of 15 purpose-driven individuals with a breadth and depth of knowledge and skills, and a variety of personal, social and economic backgrounds, to deliver the OneView programme. The complexity of work required skills from across our ecosystem, including strategy, data and analytics, user-centred design, change management, project management, stakeholder engagement and local government expertise. We adopted an iterative, four-phased approach to co-designing, developing and deploying OneView for each service area across ComSol.
The approach was truly innovative. No other organisation is delivering a programme comparable to OneView. EY's work is shaping the sector by engaging with leading bodies to discuss and evolve the use of advanced analytics in the public sector, along with trialling new technology. The OneView programme has transformed outcomes for residents and has helped LBBD to address some of the borough's most pressing challenges. For example, at the start of the Covid-19 pandemic OneView accurately predicted 93.6% of individuals (8,000) who were on the Covid-19 shielding list before it was shared by the Government, allowing the borough to offer support sooner. In addition, OneView enabled LBBD to proactively identify and support over 1,000 households with multiple debts to increase their income and prevent wider escalating needs; cost avoidance is estimated to be at least £4 million per annum, which is 18% of budget.
Results like these have helped to win the trust and buy-in from over 300 staff, who are leading the transition towards proactive and evidence-based service delivery. And the biggest winners in this success story are the residents of Barking and Dagenham, including some of its most vulnerable families and individuals.
View the EY profile in the MCA Members Directory.[/vc_column_text][/vc_column][/vc_row]