Best Use of Thought Leadership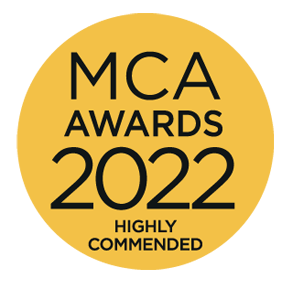 From COP26 commitments to the UK Government's 10-Point Plan for a Green Industrial Revolution, the need to cut carbon emissions has never been more pressing. Yet, while the private sector's financial resources and innovation have a crucial role to play, many businesses felt there was a lack of clarity about the steps that they need to take. In response, EY set up the UK Climate Business Forum in 2021.
Leveraging our role as a convenor and our experience in advising clients on sustainability transformation, the Forum's aim was to bring generations and sectors together to deliver a business blueprint for a green future. This unique consulting initiative brought UK business leaders (responsible for generating almost £100bn in revenue and employing over 300,000 people) together with future leaders in the shape of young entrepreneurs, students and professionals, along with Government. As the first forum of its kind, the key objectives were to:
Create a joined-up response to climate change by aligning the public and private sectors with key climate thinkers/activists.
Turn the UK's decarbonisation ambition for the green industrial revolution into a clear set of actions that all UK businesses can adopt.
We did this by establishing two boards that would work in parallel and collaboratively on the project: i) The Business Leader Board (BLB) of C-suite executives from 10 blue chip companies, and ii) The Future Leaders Board (FLB) made up of 21 young individuals (18-30 year-olds) from diverse backgrounds and with a strong knowledge of climate change and the sustainability challenges. In line with EY's belief in a multi-generational approach to the climate emergency, introducing these Future Leaders into a Forum containing business leaders and Government brought a unique perspective – and crucially, ensured the next generation had a seat at the table.
We created workshops to identify a set of 11 commitments that touch on key themes across environmental sustainability. These clearly articulated actions would set the ambition, highlight investment priorities, and outline the education, engagement and reporting targets essential to turning green ambition into action. The Forum also carefully considered the help that UK businesses need from Government.
At the completion of our ground-breaking consulting programme, the Climate Business Forum published its findings and commitments, presented them to the Minister of State for Business, Energy and Clean Growth, and discussed ways the Government can support business's transition to net zero. Further engagement with businesses helped to embed actions and stimulate discussion. We also produced a report documenting the full findings of the UK Climate Business Forum and launched a media campaign in collaboration with The Economist. The report contains information that all businesses can use to support the development of a sustainability strategy, as well as recommendations for how the Government can support businesses to implement the commitments. As a result of this work, UK companies have a clearer path to drive their sustainability transformations, align with the Government's plans and access the low carbon opportunities ahead.
View the EY profile in the MCA Members Directory.