Performance Improvement in the Private Sector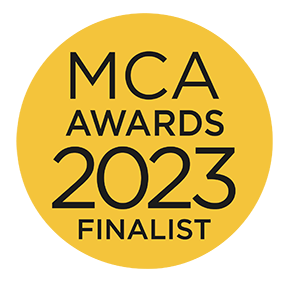 IBM Consulting and Lloyds Banking Group have been at the cutting edge of AI adoption since the collaborative definition of their Cognitive Strategy in 2017. In the most recent exploration of technology, the partnership has been pushing the boundaries of Large Language Models to augment their Customer Engagement Channels, drive personal and actionable insight from every customer interaction and ultimately drive towards the Bank's vision to be by the side of very customer.
Well before ChatGPT was in the headlines, the teams were implementing Foundational and Generative AI models in an enterprise fashion to identify the evolving trends of customer needs and dramatically reduce the manual effort associated with managing, training and operational support of their AI driven engagement. The results have been astounding, enabling the bank to understand a volume of data that would otherwise have cost over £2m per year and involve thousands of hours of effort to perform. This is now undertaken in a fully repeatable, transparent and trusted fashion that has peaked the wider Bank's interest and appetite for adopting the cutting edge technology and development techniques. Not happy with simply delivering the change, IBM Consulting and the Lloyds team have ensured that the skills, understanding and capabilities that underpin this technology are commonly understood across the lab so that theirs a growing capability with the very latest skills in Natural Language Engineering and responsible Data Science practices
Imagine a world where banking feels more personal and intuitive, where customer support is efficient and satisfying. LBG and IBM Consulting are making this vision a reality, as we continue to harness the power of emerging technologies to deliver better outcomes for millions across the UK. Our collaboration is a testament to the profound impact that technology, when combined with human expertise, can have on enriching people's lives.
"In the recent fever of LLMs & the wide ranging potential transformative opportunities it is purported to represent, it's been fantastic to unlock tangible value with IBM Consulting and evolve our secure messaging service. The programme has been successful in transforming how we solve for failure demand, driving efficiency & automation and ultimately how we can better anticipate and serve our customers needs. Unlocking the very latest thinking and application of AI has brought a renewed energy to our Conversational Banking team and highlighted new skills and development paths for our people."
Tom Walker, Lab Product Owner for the Conversational Banking across Lloyds Banking Group
View the IBM Consulting profile in the MCA Members Directory.