Social Value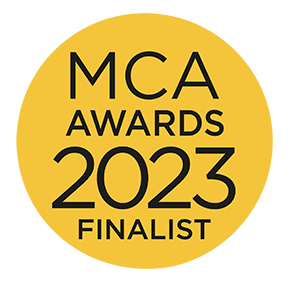 Tackling youth reoffending is key to the fight against crime in the UK and is one of the government's criminal justice priorities. Around 50% of people who leave prison reoffend within 12 months, and that climbs to over 60% of those who serve a sentence of less than 12 months.
KPMG in the UK wanted to bring its skills and resources to help tackle this problem and play a part in giving young offenders a second chance. The firm became a key partner with charity Key4Life, which was set up in the wake of the London riots of 2011 to help young people involved in crime get their lives back on track and find employment.
The firm has now been working with Key4Life for over six years, providing mentoring to young offenders, impact coaching workshops and meet the employer/work taster sessions in prison and in the community. KPMG has also run a number of pro-bono projects for Key4Life to help ensure the charity as an organisation is sustainable, robust and has a solid business plan.
Mentoring is a key activity in the programme and is a long-term commitment. Volunteers commit to being a mentor to a young offender for at least six months to those on Key4Life's 'at risk' programme (individuals who are in danger of entering the criminal justice system or who have been released from prison but are at risk of reoffending) and at least 12 months to those who are currently in prison. For these individuals, the mentoring is designed to start pre-release and stay with them as they cross 'through the gate' and reintegrate into the community on the other side. KPMG mentors activate their management consulting skills to make a real-life impact: understanding the mentee, building rapport and empathy, and advising on ways forward to help them build a new and better future.
Over 80 KPMG professionals have volunteered as mentors or in workshops, with over 1,000 hours of volunteering time. Key impacts include:
Key4Life 14% reoffending rate compared to the national rate of 65%
71% of programme participants currently in employment
58% of participants have reported an improvement in emotional resilience
15 workshops delivered by KPMG, encompassing around 300 young men
Training to around 60 volunteers on how to run a workshop
Over 60 young men have graduated from our cohorts, and 23 have received mentoring
Programme scaled to include KPMG's Manchester office this year alongside London and Bristol
The Key4Life relationship has given KPMG the insight and confidence needed to pilot its own ex-offender employment programme, New Futures. This places a small number of ex-offenders into permanent, high quality consulting roles, providing individuals with a fresh start in a promising career. This couldn't have happened without KPMG's experience with Key4Life, and we look forward to building on the success of our initial pilot.
View the KPMG in the UK profile in the MCA Members Directory.