Social Value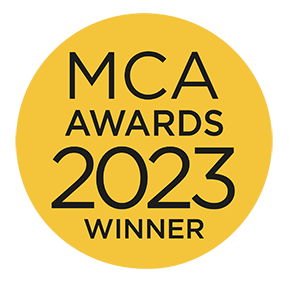 Living online for much of the last two years has reinforced just how vital high-speed broadband is. And the places where it's hardest to install – rural areas – are also the ones that benefit from it most.
Physical remoteness – from shops, family, healthcare professionals, work and schools – can be eased by digital connections.
Northumberland County Council is acutely aware of this. It had a vision to combine its own digital upgrade – including a new wide-area network (WAN) – with private-sector investment in the county's limited fibre networks. But it wasn't clear how it could be done.
The council couldn't just use the usual framework agreements to buy the new network – there was no provision in those for the regional connectivity. It was going to be hard to persuade suppliers to invest, while keeping it affordable for the council – we needed to work out how to get the balance right. And the clock was ticking: the council's existing (and unextendible) WAN contract was due to end in 2023.
We worked with the council to devise a sourcing approach and business case that helped it transform a standard WAN procurement into a major social value project.
Together we designed an approach and technical & commercial model that encouraged private-sector investment, while ensuring that the suppliers delivered on social value. The answer was to create a 20-year framework agreement, which provided a long enough term to allow suppliers to invest, while building in safeguards: price benchmarking, technology refresh requirements, highly flexible change services, and the ability to scale – demanding increased bandwidth at a fixed price that will only go down.
The contract has now been awarded and will deliver GBP114 million of private investment in full fibre services to over 120 000 properties across the region. The average cost per property to the council is just GBP30.
Schools have gone from operating over 10MB connections during the pandemic, which had made remote learning impossible, to Gigabit connections that can deliver real-time, video learning.
The supplier has also committed support to tackle digital poverty:
funding dedicated roles supporting Community Action Northumberland and the National Innovation Centre for Rural Enterprise
providing connectivity for 86 village halls (with one year of free connection to support community take-up)
developing a social housing tariff to enable the council to provide residents with high-speed internet access.
The village halls network will then provide a venue for vulnerable/excluded people to get online with estimated benefits to between 5000 and 16 000 residents over three years.
In short, the council's vision will make Northumberland one of the best connected rural regions in the UK, supporting those everyday connections that mean so much to people.
View the Mason Advisory profile in the MCA Members Directory.