Social Value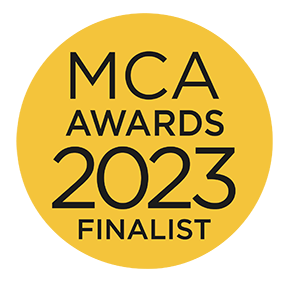 All children deserve the chance to grow up healthy, yet rising poverty rates mean that more families are finding it difficult to afford healthy food. For many children and young people, free school meals (FSM) are their main source of hot, nutritious food.
Healthy, free meals at school help enable all children to have the same opportunities to learn and thrive, no matter where they grow up. The impact has been shown to last well into adulthood, with evidence linking free school meals to improved educational attainment, and a host of social, financial and health benefits.
With households facing unprecedented financial pressures, the government has the opportunity to unlock the huge potential of school food to better support families. In this context, Impact on Urban Health (IoUH) – a charity focusing on inner-city health – was seeking support to evidence the link between FSM provision and societal benefits.
PwC was engaged to perform economic analyses of two potential FSM expansion scenarios. The firm also made a £20,000 donation that helped IoUH expand the project's scope to deliver a more extensive analysis than originally envisaged. PwC helped revise IoUH's existing theory of change, conducted a detailed cost–benefit analysis, and produced a final report that reached many media channels and policymakers' desks, opening new doors for IoUH's advocacy.
PwC's work had three key objectives: analyse and evidence the costs and benefits of expanding FSM provision in England; develop literature to inform the debate about food insecurity for children; and engage with public sector stakeholders to make the project's findings more widely known.
The firm's solution comprised four aspects: a 10-year cost–benefit analysis (CBA) for the two expansion scenarios; a theory of change (ToC) exercise that mapped key activities, outputs, outcomes and impacts of FSM provision, to inform the CBA; collaboration with IoUH and other stakeholders to identify key issues and gather the relevant data; and holding two events to disseminate the findings to local and central government stakeholders and policymakers.
In addition to the project's specific objectives, PwC remained mindful of the work's core purpose: to influence policy making. The firm therefore ensured that both the methodology of the analysis and the language of the report were consistent with those commonly used in government, to minimise cognitive friction, and resonate with the thinking of national policymakers.
PwC's work created the most comprehensive analysis to date of how extending FSM can bring quantified social and economic benefits. It has added momentum and profile to the issue, and helped the campaign shift gear.
The work has resulted in a body of quantified evidence that fills the gap in research about FSM costs and benefits, and helped IoUH to support and expand its advocacy. The report has reached government departments and key stakeholders, to inform policy discussions about health, education and food insecurity. PwC has also taken the research to a wider audience, and its report has been referenced by many national media channels.
View the PwC profile in the MCA Members Directory.