Strategy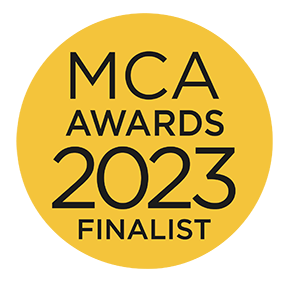 Recognising that rapidly changing technology and customer demands required a strategic vision for the future of payments, the UK Finance Payments Product and Services Board (UK Finance PPSB) undertook a strategic review of the industry through its Payments Futures initiative, culminating in the creation of a 10-year vision aimed at improving innovation and choice, to give consumers world-leading payments that were modern, safe and resilient. Without the vision, the UK industry risked being leap frogged by other countries' advancement.
After an initial consideration of the complexities of engaging with the UK industry, the external partnership of a top-tier professional services firm was sought – partly to access the strategic insights and technical expertise, and partly to learn from a service firm's experience of, and best practice within, international payments. As a credible facilitator, the partner would build relationships across the industry, and co-develop with UK Finance and the broader participants policy across three key vision areas – Delivering Customer Benefits; Delivering Further Innovation; Supporting Competition – to form a set of recommendations to be implemented.
UK Finance appointed PwC (on pro-bono basis) as its partner, following a competitive tender, based on the firm's vast experience on payments projects globally, and its ability to lead the definition of a long-term vision and creation of strategic partnerships.
The Future Payments initiative's objectives were to:
Deliver an agreed vision through industry collaboration, under a new agreed framework
Provide the industry with a 'living strategy' with clear recommendations, accountabilities and post-launch reviews
Generate informed engagement with regulators
Learn from international markets.
PwC's work united 100 industry leaders from 40 organisations, to combine the diverse views and experiences of service providers, networks, processors and innovators – a ground-breaking collaboration that had not been seen before. An added layer of oversight to outcomes was ensured through the inclusion of regulators throughout as observers. By building a true sense of togetherness, PwC successfully created a unified voice across the industry about the issues, opportunities, recommendations and solutions.
As a result of PwC's work, conducted entirely under lockdown conditions, the Future Ready Payments 2030 report was published – the first 'voice of the industry for the industry', with its 24 recommendations. These include initiatives to standardise processes and coordinate policy responses, lower the barriers for new entrants, promote collaboration and innovation, and make digital payments accessible by everyone, to create a future that the industry – and its customers – can benefit from. As a piece of strategic thought-leadership, it has provided an organised framework to empower the industry in achieving its ambitions. Since launch, it has been the topic of multiple webinars and presentations across the industry in the UK and internationally.
PwC's work futureproofs the UK payments industry. Its focus on collaborative, resilient and sustainable ecosystems paves the way for new entrants, greater innovation and a better customer experience, making digital payments available more widely, and growing the sector overall. By delivering a truly collaborative review process, PwC has already opened the door to that future.
View the PwC profile in the MCA Members Directory.