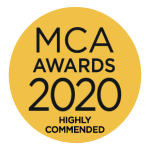 Putting Collaboration Centre-Stage
How Vendigital's innovative approach to a complex technical and commercial challenge brought together multiple functional teams from customer and supplier to achieve a genuine win-win solution 
An industry characterised by complex interdependencies amongst manufacturers, operators, government, and a vast network of suppliers, Rail in the UK often struggles to create conditions which enable collaboration across networks and transparency in terms of actual spend on services and operations. 
Bombardier – a multinational manufacturer of regional airliners, business jets, and equipment for public transport – built and were contracted to maintain a fleet of trains totalling 495 carriages servicing a series of UK-based train operators. Upon reaching their mid-life, the trains were at risk of being discontinued and replaced with newer trains to better offset the rapidly rising costs associated to maintenance. 
To tackle this challenge, Bombardier looked to specialists in cost and operating strategy, Vendigital. 
Focusing on engine maintenance, Vendigital began by producing a detailed analysis of the spares and service history, in order to create a detailed picture of the opportunities and gaps. These insights alongside Vendigital industry insights and benchmarks, were used to build a detailed should cost model. i.e., detailing the total cost to build and service various mechanisms, component by component. Next, taking a collaborative approach, Vendigital led a steering committee comprised of Bombardier senior management and key suppliers in order to proactively address the key cost challenges identified from the analysis. Central to the discussion was the continued assurance of safety and transportation continuity of all Rail passengers using the trains in service. Secondly, was ensuring transparency on the true costs occurring for both Bombardier and its suppliers, in order to drive a 'win-win' scenario for all parties.  
The outcome? Utilising Vendigital's detailed analysis and benchmarking, the steering committee worked collaboratively to drive this 'win-win' approach between Bombardier and its suppliers, negotiating and enacting agreements within three months to the benefit of all parties.