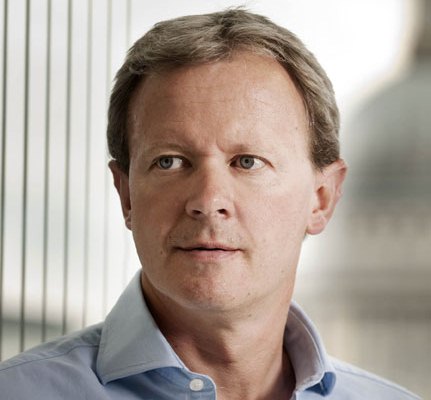 Chris Cooper, founder and head of Challenge Consulting, an award winning management consultancy, has been elected President of the Management Consultancies Association (MCA), the trade association for UK-based consulting firms. His term will last from 2014 until 2016. Cooper takes over from Aimie Chapple of Accenture.
Cooper has been heavily involved in MCA activity in recent years as Vice President. In 1998 he established Challenge Consulting – now one of the UK's leading specialist change and transformation consulting firms. Challenge won the Best Change Management firm award in the 2013 MCA Industry Awards.
Cooper began his consulting career nearly 25 years ago with Touche Ross. After five years with Touche working across Public and Private sectors, he had spells with BDO Stoy Hayward and OASiS as Practice Head.
Chris Cooper said:
"It is an honour to be asked to serve the MCA as its President. I am privileged to take over from the excellent work of Aimie. I look forward to working with her, the rest of the board and our members in further projecting the value and contribution our industry makes to society."
Alan Leaman, CEO of the MCA, said:
"Chris takes on the Presidency at an exciting time as we continue to rapidly grow our membership and increase our industry influence. Chris is an ideal choice as our new President as he has experience of both working in a large firm, and running a smaller specialist consultancy. I'm certain he will provide a huge contribution to ensuring we continue to grow our role and influence."
Chris Cooper will be supported by three Vice-Presidents:
Steve Cavanagh, Head of Business and Professional Improvement, Mott MacDonald
Kirsty Birks, Group Business Director, Propaganda
Matt Watt, Partner, EY#
-ENDS-
For more information, please contact
David Pippett
DWP Public Relations Ltd.
Mobile : 07899 798197
Email: david@dwppublicrelations.co.uk

The Management Consultancies Association (MCA)
The MCA is the representative body for management consultancy firms in the UK. Its mission is to promote the value of management consultancy for the economy and society as a whole. The MCA's member companies comprise around 60 per cent of the UK consulting industry, employ around 30,000 consultants and work with over 90 of the top FTSE 100 companies and almost all parts of the public sector. The UK consulting industry is amongst the best in the world and a vital part of the business landscape.
Compliance with the MCA's tough entry criteria and rigorous Code of Practice means that MCA member companies are widely acknowledged to provide high quality services to their clients.