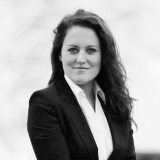 Firm:
Hitachi Consulting
Sector: Business and IT Strategy
University: Moscow Institute of Physics and Technology
Degree: M.Eng, System analysis and control, BSc, Applied Mathematics and Physics
Location: London
Job Title: Consultant
I was first attracted to consultancy because… it has the perfect combination of technical challenges and client interactions. My background has a technical focus but I have always wanted to work with people so consulting seemed a great fit. The changing environment never leaves me bored – From project to project I meet new people, obtain new skills, work with different businesses work and visit new cities and countries!
I work for…. Hitachi Consulting, a recognised leader in delivering proven business and IT strategies and solutions to top companies across many industries. We have offices and clients worldwide and I often meet people from Japan, the US or other European offices. We have a core Japanese culture of providing our clients with the highest possible quality products. This allows us to attract the brightest people from the industry, so I really enjoy the opportunity to work with top professionals and learn from them. We have a very strong and well-recognised brand – I am always very proud to say to my clients 'I work for Hitachi Consulting' – and I see respect and admiration on their faces.
I think useful skills for a consultant are… Firstly, good soft skills such as communication and team working – being a consultant is about working with people.
Secondly, the ability to pick up new skills quickly. Every project brings something new sometimes you need to bring yourself up- to-speed in a short space of time. To be able to give the best advice to your client you must be up-to-date on the latest trends and cutting-edge developments.
Finally, having problem-solving abilities is important. Projects often have limited budgets and tight deadlines, so you must be very focused on what you are doing.
What makes a good consultant? As a consultant you are not paid for the time you spend working but for the end result. You don't have people dictating what you do each day and where you should be so you are largely free to manage your own time. Your tasks need to be delivered and completed to a plan and delivering against the plan is your own responsibility. If you're organised and meet your deadlines, that will put in good stead for being an excellent consultant.
In the future I would like to… I haven't decided yet! Consulting is very much a global industry so there are always opportunities to relocate to another office or even country. But at the moment I think consulting is a great industry to build a career in.