Four Change Management in the Private Sector projects from four separate MCA member firms have been chosen as finalists for the 2017 MCA Awards. This award demonstrates structured transition from a current state to a desired state involving major, sometimes transformational changes in how an organisation does things, rather than merely the improved performance of existing processes. This could include organisational change and restructuring, cultural change, Target Operating Model initiatives, fundamental reengineering of approaches and post-M&A activity.
The winners will be announced at the MCA Awards Ceremony & Dinner, held at the Park Plaza Westminster on Thursday 27 April 2017. All MCA awards are judged by an independent expert panel of judges who have experience of working in the public and private sectors, universities, consultancy or journalism.
The summaries of all the finalists can be found below:
---
Arcadis with Thames Water
In 2012, Thames embarked upon a business-wide transformation to set itself up for the regulatory period AMP6 and the customer and business challenges it would encounter.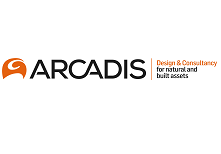 The Arcadis team played a significant role in supporting Thames through the journey of commercial transformation.
During 2015, Arcadis led the 12-month change programme to deliver a totally insourced and integrated commercial function with a strategic blueprint underpinned by an enhanced team capability and culture. A key ingredient and central to the project success was the depth and history of the working and personal relationships between Arcadis and Thames Water.
---
Challenge Consulting Ltd with Hitachi Capital Vehicle Solutions
When we started working with Hitachi Capital Vehicle Solutions in April 2015 they were in the eye of a perfect storm; trading challenges were exacerbated by a creaking IT system, inefficient operations and organisation, some dissatisfied customers and a change of leadership.

They had recently embarked on a transformation programme that was going to "save the day" but had instead provided them with a c£40m business case for a systems replacement. They knew they had a problem and asked us to help. We worked together to re-set the programme into a customer and business-led transformation with a compelling benefits case.
---
Egremont Group with Walgreens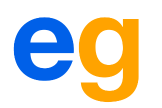 Walgreens Boots Alliance in the US has 250,000 employees and 8,200 stores and is the world's third largest retailer. But big isn't always best. In recent years, Walgreens had lost its number one position to its rival, CVS.
Egremont Group fielded 21 consultants who between them were change experts, innovators and industry experts, tasked with leading change on a massive scale, working on strategy execution, operating model and organisation design, process and operational excellence and leadership across head office and the stores. The result was a business transformation and a multi-million dollar benefits case.
---
Grant Thornton UK LLP with ABCUL
Grant Thornton has been working with the Association of British Credit Unions to develop a transformational digital business model for credit unions across the UK to leverage market leading banking technologies and a common centralised support.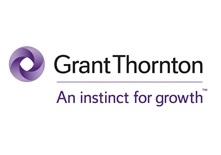 This transformation enables credit unions to provide society's most financially constrained customers with savings accounts and loans, in an efficient and profitable way. Following the design of a new Target Operating Model and banking platform, the solution has now been successfully deployed in two very different credit unions and will be rolled out to other credit unions across the UK.
---