Three projects from three individual MCA member firms have been chosen as finalists for the 2017 MCA Awards. This award demonstrates improving the performance of existing business activities in the areas of cost reduction, process design (in manufactures, service provision or support functions), capacity sharing and quality assurance, most frequently deriving benefits in efficiency and positive impacts on the bottom line.
The winners will be announced at the MCA Awards Ceremony & Dinner, held at the Park Plaza Westminster on 27 April 2017. All MCA awards are judged by an independent expert panel of judges who have experience of working in the public and private sectors, universities, consultancy or journalism.
The summaries of all the finalists can be found below:
---
Arup with London Overground, Tfl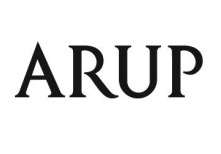 Last year 184 million people travelled on the London Overground (LO) network; up from 34 million in 2007. With London's population growing rapidly, the capital's rail infrastructure is being stretched. Arup was engaged on this £326m project – the London Overground Capacity Improvement Programme (LOCIP) as the system safety advisors, to mitigate risks to the public, passengers and workforce. As a result, the LO network delivers 25% more capacity for passengers.
London's residents and visitors now enjoy more space and can rely on the LO network to get them to where they need to be, and most importantly on time.
---
Deloitte with Sussex Police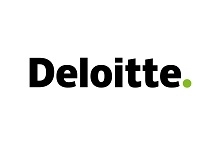 Sussex Police were facing significant challenges: increased public expectations, spiralling demand and the need to deliver savings.
In response, Sussex Police and Deloitte set out to fundamentally re-think the way the force delivers on its core mission of policing; not just top-slicing budgets, but to find a comprehensive, durable bottom up re-design and reprioritisation of every aspect of the policing model.
Deloitte's 'on-demand' and 'hands-on' approach has helped to achieve this objective through innovative solutions, such as a Resolution Centre to resolve public queries at first point of contact and a unique Investigations Framework to enable better risk-based decision making.
---
KPMG with HM Courts & Tribunal Services (HMCTS)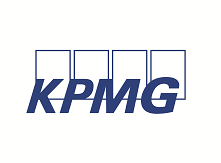 HM Courts and Tribunal Services (HMCTS), with KPMG in the UK's help, has taken a significant step towards becoming a more efficient, customer-focused organisation. KPMG analysed the existing portfolio, engaging closely with a wide range of stakeholders, to determine which court buildings could be closed and sold. By creating a robust business case, 95%of the recommended closures passed the scrutiny of public consultations.
HMCTS now has fewer courts, operating with higher utilisation and a lower cost. This is important first step in providing a superior experience for users, Police and the Judiciary.
---