Four MCA member firms have been chosen as finalists for the Consult Excellence award for Professional Development 2017. This award recognises excellent demonstration of outstanding commitment to developing the capabilities of their consultants and/or their professional development and welfare. This may include innovations in: training and development; the assessment, management, enhancement and deployment of the firm's skills base; or in the development of fulfilling and exciting career paths for consultants.
The winners will be announced at the MCA Awards Ceremony & Dinner, held at the Park Plaza Westminster on 27 April 2017. All MCA awards are judged by an independent expert panel of judges who have experience of working in the public and private sectors, universities, consultancy or journalism.
The summaries of all the finalists can be found below: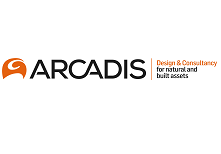 ---
Arcadis
The Global Shapers Program provides 100 young professionals the opportunity to develop their capabilities, create more international connections and share knowledge and improve Arcadis. Global Shapers is an annual program, which was launched for the first time in 2011. The program is about learning through working together in an international group, in a virtual and face-to-face phase. By creating international connections, facilitating and improving knowledge sharing and making sure the challenge is taken back home, a ripple effect is created.
Consulting by Degrees(CbD) is IBM's programme for early professionals entering Global Business Services(GBS), the consulting division of IBM. The primary purpose of CbD is to grow the consulting leaders of the future. The programme delivers by: • Attracting and recruiting
high performing individuals • Providing comprehensive training in consulting and technical skills • Managing early professionals closely, providing exemplary leadership • Mentoring to guide career path, and instilling a strong sense of community • Since 2012, the programme has rapidly developed the consulting careers of over 800 joiners, providing exceptional delivery and value to clients and sustaining IBM's reputation for Consulting Excellence.
---
Moorhouse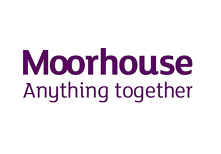 We support everyone in Moorhouse to be 'extraordinary leaders'. Our people are our biggest asset and truly stand us apart. We were inspired by the question, 'Will it make the boat go faster?' Over the last 18 months we have introduced a comprehensive competency framework, launched a structured training
programme and continued to focus on the importance of the role and capabilities of our people managers. The impact of our recent professional development initiatives can be seen in our 2016 Best Companies Index score, customer satisfaction surveys, low turnover of staff and outstanding training feedback.
---
PwC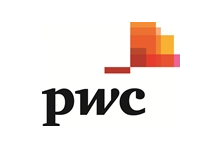 In 2012 we launched our Management Consulting Higher Apprenticeship (HApp) programme. At PwC we've always challenged ourselves to find and recruit the best people for our business and our clients, and offer them the professional development they need to become successful consultants. By creating the HApp programme we bring great people into the business who didn't go to university. They are supported the whole way through a structured two year programme studying for a Consulting Specific qualification whilst gaining valuable on the job experience. The scheme and the individuals have become an Integral part of our Business.
---