Four Innovation projects (sponsored by Kimble Applications) from four individual MCA member firms have been chosen as finalists for the 2017 MCA Awards. This award recognises excellent demonstration of the application of new and emerging ideas, processes and technologies and/or the use of innovative management techniques and processes which have successfully transformed a client operation or an aspect of the operation. This may include assisting clients with new startup initiatives or enabling clients to enter new markets or helping them develop new products and approaches. This could also be the ground-breaking transfer and application of existing ideas, processes or technologies from one sector or service to another. Projects must demonstrate the innovative character of the consultancy's contribution.
The winners will be announced at the MCA Awards Ceremony & Dinner, held at the Park Plaza Westminster on 27 April 2017. All MCA awards are judged by an independent expert panel of judges who have experience of working in the public and private sectors, universities, consultancy or journalism.
The summaries of all the finalists can be found below:
---
Arup with Network Rail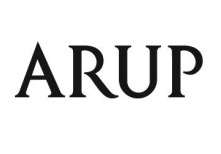 Stretching from London to Plymouth, Network Rail's Wessex Route is one of Britain's busiest rail networks – carrying 50,000 people every weekday in rush hour London alone. With £2bn of capital works to carry out, it required an innovative solution to streamline the previously siloed process. Arup developed a dynamic, easily-updated, online tool that could provide Wessex with a 'single source of truth' for its consolidated workbank. The Wessex Workbank App has ended duplication of works, prevented cost escalations and minimised service disruptions. The App represents a first for the rail industry, and has captured the imagination of hundreds of users.
---
Deloitte with Transport for London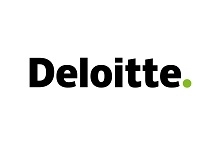 Congestion costs the UK economy £4.3bn annually and 40% of the gridlock occurs in London. When TfL needed to build an advanced tool to understand dynamic changes in road traffic flows, they selected Deloitte to work with them.
Deloitte designed and built an innovative solution that combines, analyses and visualises information from thousands of roadside sensors with other sources of 'big data' to support TfL's traffic managers in alleviating congestion. The solution, referred to as the Real-Time Origin Destination Analysis Tool (RODAT), is the first time ever that this has been attempted in the transport sector in the UK.
---
iMPOWER Consulting with NHS Bromley CCG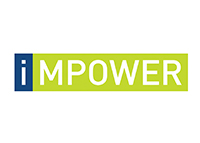 Aligned to the NHS Five Year Forward View signalling "it's time to get serious about prevention", Bromley CCG made a strategic decision to develop an out-of-hospital strategy to improve care for its population, and commissioned iMPOWER to co-design an innovative model-of-care with local stakeholders.
The CCG's key objective was to proactively identify and support patients with the greatest needs to lead healthier, more independent lives, preventing hospital admissions wherever possible. It should be recognised that the key to success is about behavioural, not technical, change. If patient outcomes improve, patients, their families and the whole system will share the benefits.
---
Propaganda with ReFood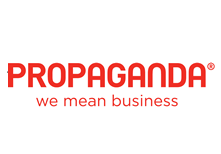 ReFood is a UK leader in food waste recycling. Through a national network of Anaerobic Digestion (AD) plants, the business turns waste food and drink into renewable energy. A natural by-product of the process is digestate, traditionally seen as a waste product that is expensive to dispose of.
As a result of Propaganda's work, ReFood now has a clear strategy to deal with (and monetise) the digestate challenge, already yielding significant operational savings of 60% of the previous cost and launching a first-to-market bio-fertiliser. This has allowed ReFood to reduce costs and develop a unique closed-loop proposition and cement brand reputation.
---