People and Leadership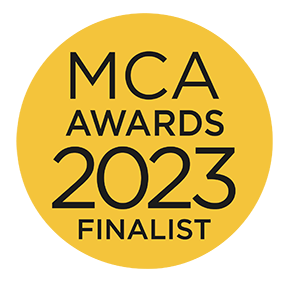 By preventing crime, protecting the public and helping those in need, West Midlands Police (WMP) serves a population of almost 2.8 million – making it the country's second largest police force. To better serve the public, its officers and staff needed improved learning support and future development. As a result, WMP asked EY to help deliver its 'Redefining our Learning Project'.
There were some big obstacles to delivery. For one, officers and staff had not previously experienced high-quality digital learning and as a result there was significant resistance to a modernised blended approach. Deadlines were largely driven by the requirement for key courses to 'go-live' for learners who were due to attend training sessions, whilst resources were scarce given the project had to be delivered alongside business as usual.
We assembled a diverse team of over 20 EY professionals and quickly identified where the existing learning required modernisation. We drove cultural change by setting up knowledge sharing sessions to highlight the art of the possible – receiving strong engagement and stakeholder buy-in to move away from 100% face-to-face training to a modernised blended digital learning solution – bringing a vision and strategy in line with future demand.
We overcame the initial scepticism by:
Transforming three courses (over 4,000 hours of classroom content) using innovative design and delivery methods – cutting the courses down to 2,400 hours whilst enhancing the quality and user experience.
Reviewing the leadership framework – providing recommendations to simplify, develop, embed and engage learners accessing the framework, to improve accessibility and learner engagement.
Developing learner profiles and learner journeys to bring to life the knowledge and skills expected from the selected role types, and visualise the pathways that each rank will undertake to complete their learning.
Thus, we delivered an entirely different – and far more modern and flexible – learning approach that is a blend between face-to-face and digital learning. Our long-term learning strategy has catapulted WMP's learning function into a market-leading approach.
In short, we helped WMP by:
Bringing financial savings – Bringing financial savings – the savings from just one of our pilot courses are estimated at 31% reduction in costs each year
Reducing the time officers spend away from serving on the front line by 43%.
Lessening the requirement for classroom space by 61%.
Having gained nearly 2,000 hours from three courses alone, officers are now spending their time where it matters – in the communities they serve. Through a rigorous upskilling programme, EY has left the WMP training team with the skills, knowledge and resources to utilise industry-standard technology to reinvigorate, redesign and amend its existing training. This programme will offer tangible social value long into the future. Our work has also brought significant social value to the community, resonating with EY's mantra of Building a better working world as through our social value commitment for this project we have worked with a local school to divert children at risk away from the criminal justice system.
View the EY profile in the MCA Members Directory.