Change and Transformation in the Private Sector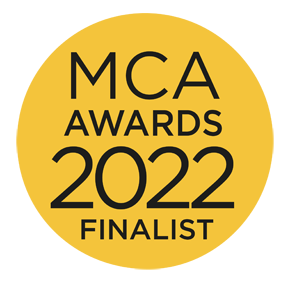 In mid-2022, GSK will separate into two new, exceptional companies – New GSK and New Consumer Healthcare. To prepare for this new future, GSK undertook a two-year programme to transform their eight global functions so both new companies have the teams, capabilities and technologies they need to be successful. In Q1 2020, GSK engaged North Highland to support the change delivery of over 700 transformation initiatives – from organisational restructures, new ways of working, processes, data and technology implementations, and governance systems – whilst mitigating disruption to the business.
Originally a team of five, North Highland hit the ground running and ramped up to a team of 35+ throughout 2020. We delivered real value from the start, partnering with GSK, challenging stakeholders to think differently and providing new ways of thinking in the change team. Our success has been grounded in key change management activities demonstrated by the following:
Virtually onboarding the change team commencing at the start of the pandemic in the UK (March 2020) and creating a high performing team consisting of GSK employees, North Highland employees and contractors peaking at ~40 people
Design and delivery of a single programme-level change approach and plan across nine functional areas reaching ~11,000 people, one new Global Capability Centre and three expanded regional hubs
Design of the case for change and alignment on purpose and message across the business, which was the first time a case for change was developed in a user-centric way with multiple business owners and users testing the output.
~120,000 GSK employees reached via change interventions across the business
GSK had to make important changes across its organisation ahead of separating into two new companies. A key part of this was reshaping its global functions to ensure both companies were focused, agile and competitive, with the capabilities and cost base they needed to grow.
Our overarching strategy was to use a people-centric change approach to support GSK through its transformation, with tailored change journeys through the lens of different personas, user testing and continuous feedback on interventions. This meant defining the end-to-end user journey of each impacted audience and overall change landscape to enable a mix of targeted support and programme-level support.
Working so closely with the client has meant we were seen as a true partner. Our consultants focused on successes and showcased fast-paced improvements – changing habits and attitudes with clear expectations of how to behave, and where people are empowered to act. Not only did we partner to support people-related factors and interventions, but also significantly impacted systems and processes and how these are supported, designed, developed and then driven to maximise success and sustainability of effective best practice. Taking care to understand the true needs of our client and acting ethically and in line with their best intentions and putting their needs at top of mind in all our solutions and actions was what made this engagement a true success.
View the North Highland profile in the MCA Members Directory.[/vc_column_text][/vc_column][/vc_row]