Five International projects (sponsored by IndigoBlue) from four individual firms have been selected as finalists for the 2017 MCA Awards. This awards demonstrates successful project work overcoming cultural and geographical barriers in any sector or service line carried out in an overseas market. This could be a project carried out by a team of consultants pulled together from around the world to work with the client, or a consulting team working on a project with the client in one or several countries.
The winners will be announced at the MCA Awards Ceremony & Dinner, held at the Park Plaza Westminster on 27 April 2017. All MCA awards are judged by an independent expert panel of judges who have experience of working in the public and private sectors, universities, consultancy or journalism.
The summaries of all the finalists can be found below:
---
Deloitte with Equinix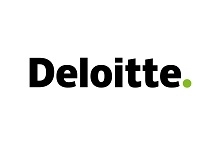 In 2015, Equinix made the largest and most complex acquisition in its history, purchasing over 40 data centres in 11 countries. In approving the deal, the European Competition Commission required that it also divest a number of data centres across Europe.
Equinix asked Deloitte to engage on both the integration and divestiture sides of the project. Over 12 months, Deloitte provided a multi-national advisory and delivery team and also led on the critical change, communications and learning activities, delivering outstanding results across both aspects of the programme within very short timeframes.
---
Efficio with Ministry of Energy, Industry and Mineral Resources
In 2015, the Government of Saudi Arabia commissioned Efficio to review its employment procedures and develop a strategy for increasing local content (LC). It also wanted a model of the Saudi economy to clarify the relationship between economic growth and its impact on jobs.
Over six months, Efficio carried out research across the Kingdom, collected millions of lines of data, and analysed global LC strategies and regulations. A five-year LC Transformation Programme was designed around our findings.
When implemented, Efficio's recommendations have the potential to significantly improve job opportunities for Saudi nationals and act a major boost to long-term economic development in the country.
---
Egremont Group with Walgreens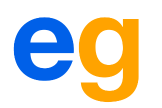 With 250,000 employees and 8,200 stores across the US, Walgreens Boots Alliance is the world's third largest retailer. But big isn't always best. In recent years, Walgreens had lost its number one position to rival CVS. Egremont Group helped to transform culture and performance in Walgreens' stores, with a team of 16 consultants who trained 817 change agents and touched 50,000 staff in two years.
This was part of a wider business transformation programme covering strategy, operating model, process and leadership across head office and stores, delivering a multi-million dollar benefits case.
---
PwC with CDKN
Developing countries are on the frontline of climate change, but for many years they have been conspicuously absent from the climate negotiations. PwC played a key role helping these countries influence the international climate talks, through identifying and procuring the best negotiations support services to deliver training, and technical and strategic advice.
In December 2015, 195 governments signed the Paris Climate Agreement, the landmark global climate change. It is rare for a programme of work to deliver a radical change in the way international negotiations work has, or to have a lasting impact on the future of our planet.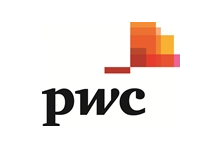 ---
PwC with DFID Ukraine
Ukraine in 2014 was in financial and administrative turmoil. Conflict threatened to consume the east of the country, corruption was endemic, bureaucracy stifling and the economy straightjacketed. The UK Department for International Development made available £5m of advisory support for Ukraine, focusing on governance and economic reforms. To deliver this, they chose a firm with strong combined British and Ukrainian expertise – PwC.
Our team was tasked by DFID to deliver a 'venture capital' approach to reforms. After two years, amidst continuing political turmoil, we have delivered over 20 successful reform projects, bringing savings to government, tackling corruption and improving accountability.