Change and Transformation in the Private Sector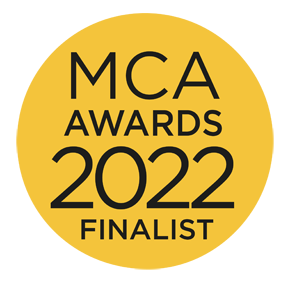 Housed inside an iconic Grade 1 listed building, the Lloyd's of London Underwriting Room is recognised as the epicentre of the global insurance and reinsurance market. It provides a unique environment for face-to-face trading and negotiation and pre-pandemic it welcomed over 5,000 market participants every day.
Digital transformation in both Lloyd's Corporation and the market created the need to review the design of the room and way it functioned, to enable it to evolve from the era of complete reliance on face-to-face and paper-based transactions. This review was dramatically accelerated by the onset of the pandemic and the rapid adoption of remote working and virtual trading, which fuelled both the need and appetite for change. So the time had come to boldly reimagine the future of the Underwriting Room and its supporting spaces for the digital age. With this in mind, Lloyd's of London appointed a team comprising members from across EY and beyond.
The objective was to ensure maximum market participation in researching and conceptualising design requirements for the new room, creating and promoting a bold vision for the future, and then developing a formal design brief for a global architectural competition. The engagement was led by EY People Advisory Services, supported by a cross-service line team comprising EY Seren (service design specialists), EY Doberman (design and innovation specialists) and EY MillionYou (crowdsourcing specialists), in addition to external expertise from architects tp bennett. This blended team provided the right mix of expertise across insurance, the Lloyd's market, the future of work, digital and customer, innovation and design, real estate and architecture.
We faced formidable challenges from day one, beginning with very tight timescales. The team had only 17 weeks to complete its research and then crystallise its findings into the detailed and inspirational design brief. Engaging the extensive and diverse stakeholder community was another challenge, along with potential resistance from market participants and associates, and the immense public interest in the iconic building.
Ultimately, the team succeeded in delivering an ambitious and compelling vision for the future of the Underwriting Room. The robust research findings and insights are already being used to craft 'return to the room' strategies and make changes to evolve the trading experience in the interim before the competition. The project gained momentum not only internally at Lloyd's, but also among mainstream media outlets, with articles appearing in The Financial Times, City A.M., The Evening Standard, The Insurer and on Reuters' channels. The positive outcomes from the project also stretch beyond Lloyd's of London, creating long-term value for the City of London while reinforcing diversity and inclusion. Now the hunt is on to find the people who will use EY's brief to turn the vision into a reality.
View the EY profile in the MCA Members Directory.[/vc_column_text][/vc_column][/vc_row]